Desha Keerthi, A.W.M. Makeen Hajiar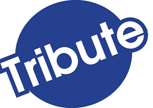 It is my privilege to write a few words about a remarkable and iconic figure in Sri Lanka's industrial sector. A popular industrialist and chief trustee of the Thotawatta Masjid, Marhoom Desha Keerthi, A.W.M. Makeen Hajiar passed away on August 4, 2014. It has been a year since his demise.
This day is an unforgettable day for me. M.S.M. Imthiyaz, his nephew informed me about Makeen Hajiar's demise. The katheeb of the mosque, Moulavi, A.H. Muhajirin informed the people of the Thotawatte village.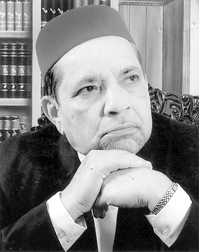 Makeen Hajiar lit the lives of many and made many poor people smile. "It is your name that still echo's in many hearts in these Muslim villages, especially during Ramazan. Having devoted so much of your precious time in serving the people to complete their needs, you earned much appreciation.Your contribution in the education sector was valuable. You served the people and encouraged them through many educational endeavours such as the Grade 5, Scholarship felicitation, GCE O/L and A/L scholarships and scholarships for university education."
His services were not limited to his village but included other areas too. He ensured that his services were not advertised.
Makeen Hajiar's contribution in the religious sphere was immeasurable. He began male and female Quran Madrasas in his village.
The renovation of the Thotawatta Jumma Masjid was carried out by his sons, who are also following in their father's footsteps. Humanity and sincerity were his strengths. His vision was to serve the people in the social, cultural and educational sectors and he was truly committed. His sons Alhaj Milfer Makeen and Alhaj Mizwer Makeen are continuing the work their father did.
Today, the 'Alhaj Makeen and Hajiani Zahira Makeen Foundation' and subsidiaries of Macksons Holdings lead by his son continue to uphold and sustain that vision.
Words cannot express the vacuum created by your demise. The service you rendered will always be remembered. You will remain in our hearts, thoughts, prayers and duas.
May Almighty Allah, grant you Jennathul Firdaus.
M.S.M. Munthasir JP