Planetarium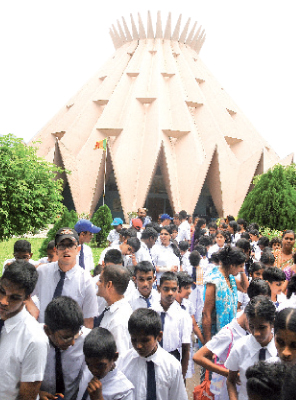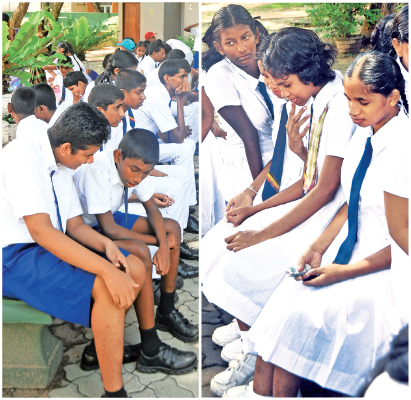 The Planetarium is where through a colossal universal projector, one could view not only the day's sky but also the sky of the previous day, week, month or year, and even dating back to 25,000 years or up to 25,000 years in the future.
An added feature is that a visitor could also view the sky above another country, including the midnight sun of a country in the Antarctic Circle.
Natural occurrences such as solar eclipses, comets and meteor showers are displayed through other projectors. This could be viewed at shows conducted by the Planetarium. Delivery of lectures on astronomy are also conducted.
The Planetarium has been upgraded with the installation of a Digital full dome projector to project the universe as a 3D space recently. The Planetarium set up in 1965 was designed by renowned Engineer Dr. A.N.S. Kulasinghe.
The inner dome of the Planetarium is shaped like a lotus in full bloom. It was constructed by engineers from Germany. The artificial sky where one could glimpse the night sky during the day is projected on a domed screen above the auditorium which could seat 500 visitors.
Internet facilities for schoolchildren, night sky observation camps, astronomy workshops, science exhibitions, seminars and library facilities for reference are offered free. The Planetarium would offer close encounters with what man had discovered about the universe with advanced technology.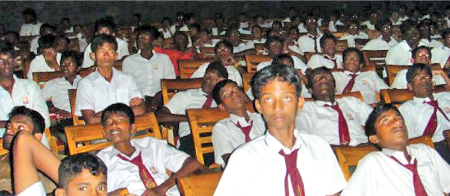 The Planetarium is in the premises of the Arts faculty of the University of Colombo. It has its own entrance opposite the rear entrance of the Independence Square. The Planetarium is open from Tuesday to Saturday from 10.00 a.m. to 2.00 p.m. It is closed on Sundays, Mondays and public holidays.