In aid of 'Sahanaya'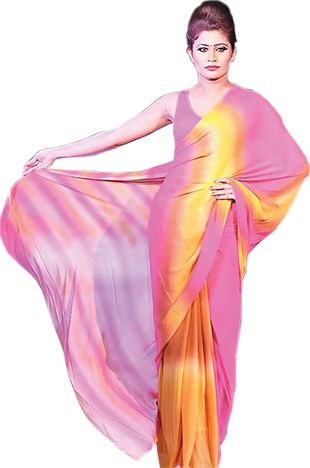 Sri Lanka's fashion retail chain Fashion Bug showcased a dazzling collection of saris, shalwars, ladies & gents office wear, ladies & gents casual wear, a denim collection, gents full black collection, as well as a colourful sarong collection at the Fashion Show organized by the National Council for Mental Health - 'Sahanaya' (NCMH) at the Hilton Colombo recently.
The Fashion Show was organized as a fund raiser for the development of patients suffering from mental illness and as part of it's CSR activities Fashion Bug partnered with the NCMH as the main sponsor.
The event was graced by Shabier Subian, Director of Fashion Bug, amongst a 400 plus audience that turned up.
Fashion Bug is making strides in the retail clothing industry keeping up with the changing lifestyles of today's fashion conscious Sri Lankan man and woman. "We are making changes in our clothing lines as we speak. Sri Lankans today have acquired a superior pallet when it comes to fashion and we are keeping up with this. Our consumer is fashionable, sensible and well informed" said Subian said.
Founded in 1994 in Bandarawela with a 7-member team and a mere 500 square feet showroom, Fashion Bug is the brainchild of Founders Rizal and Ashan Subian and A.C.M. Tharick. Today, 22 years on, it has evolved into a household brand that boasts of 17 Outlets island wide.
Fashion Bug currently numbers over 1200 Sri Lankan men and women amongst its staff, who hail from diverse backgrounds and ethnicities; hence they constitute a truly Sri Lankan corporate entity.
Fashion Bug also sustains over 2000 Sri Lankan men and women via the supplier chain that manufactures their own brands such as Amazing Lanka, Givo, Hush Lingerie, Jobbs, Bigg Boss, Bug Junior, Amy and Giggles.