Girl Rising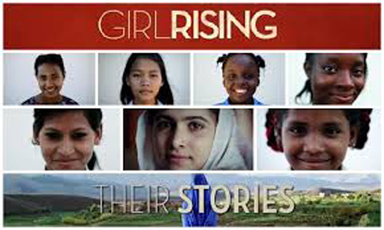 The American Center Colombo will be marking the International Day of the Girl Child , with the screening of the documentary film 'Girl Rising' followed by a discussion at 4:00 p.m. on Tuesday, October 13, at the American Center, located at #44, Galle Road, Colombo 03.
The screening and discussion is organized in collaboration with Women-In-Need (WIN). This year's theme is 'The Power of the Adolescent Girl: Vision for 2030', which focuses on the importance of social, economic, and political investment in adolescent girls to break the intergenerational transmission of poverty, violence, exclusion, and discrimination and to achieving equitable and sustainable development outcomes.
The discussion after the screening will be led by:
-Dilrukshi De Alwis, Project Manager, Women-In-Need
-Mumtaz A. Faleel, Country Manager, Emerge Lanka
- Prathibha Mahanama, Attorney-at-law
About the film:
From Academy Award-nominated director Richard E. Robbins', 'Girl Rising' journeys around the globe to witness the strength of the human spirit and the power of education to change the world. Viewers get to know nine unforgettable girls living in the developing world: ordinary girls who confront tremendous challenges and overcome nearly impossible odds to pursue their dreams. Prize-winning authors put the girls' remarkable stories into words, and renowned actors give them voice.
Registration is free and will be on first-come-first serve basis. Due to limited seats, please register early. Contact Nowzad or Dhaminda for registration at Tel: 011 249 8128, 011 249 8146 or via E-mail: [email protected] or [email protected]