Biz Briefs
Yunnan biz delegation visits Lanka
A delegation from the China's Yunnan Province visited Sri Lanka last week to boost commercial ties between the Chinese province and Sri Lanka.
The delegation from Yunnan, a province in the Southwestern China, is focusing on doing more trade with Sri Lanka and building partnerships with companies here.
Deputy Director General, Yunnan Province's Department of Commerce, Sun Yun said, "There is a huge space for developing ties between the two destinations."
Vice President, Sri Lanka-China Business Council of the Ceylon Chamber of Commerce, Yasantha Abeykoon said that Sri Lankan businesses are keen on focusing on the Chinese market and the potential for two way growth is huge.
---
IFA seminar on taxation

The International Fiscal Association (IFA), Sri Lanka Branch will hold a seminar on Taxation at the Hotel Ramada on November 4 from 8.45 a.m to 1.15 p.m.
The seminar will impart information about the amendments to the Inland Revenue Act,Value Added Tax Act and other Acts arising from the January 2015 Interim Budget and Budget 2015.
The speakers and the panelists will analyse and discuss the most recent fiscal amendments and the effects on taxpayers.
---
Job and Career Fair in Polonnaruwa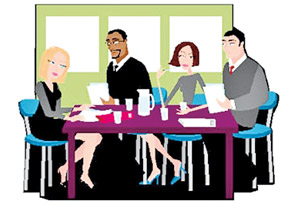 The National Human Resources Development Council of Sri Lanka with the National Chamber of Commerce of Sri Lanka and the Vocational Training Authority will conduct a Job and Career Fair on Wednesday November 4 from 9.30 a.m to 4.30 p.m at Pulathisi Budhi Mandapaya hall in Polonnaruwa.
The event will be an opportunity for employers to find employees to fill vacancies and school leavers and job seekers to find suitable employment.
Skilled labour is available in the following fields - automobile, painting, plumbing, air-conditioning, agriculture, information technology, welding, electrical, tailoring, carpentry and computer hardware.
---
ME hit by oil price collapse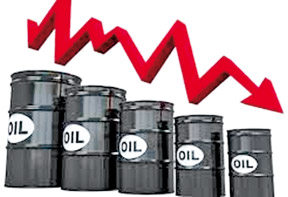 Growth rates have slumped alongside the near 60% fall in oil prices since June 2014, inflicting huge damage on government finances.
The International Monetary Fund warned on Wednesday that it will take years for countries in the region to recover, particularly those in the Gulf that remain overly dependent on crude oil exports.Director, Middle East and Central Asia at the IMF, Masood Ahmed said, "If you add up for all the six countries over the next five years it is a (budget) deficit of $700 billion."
"Look at the past five years when oil prices were going up and the same group of countries were together running a budget surplus of over $600 billion. So it is a huge fiscal swing."
- CNN