Dance with a royal touch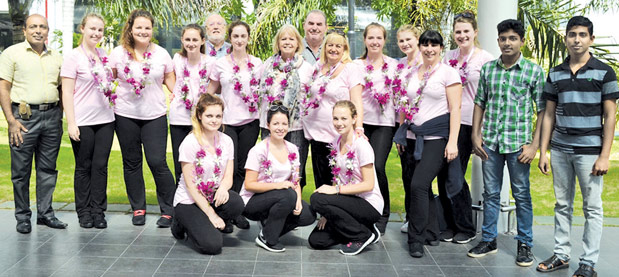 A student and teachers group of the Royal Academy of Dance from England, led by Mrs. Penny Parks and Dr. Paul Charlton, arrived in Sri Lanka to give patronage to some remote schools and train Sri Lankan children. This is their second visit to Sri Lanka. They participated in the opening ceremony of the new building at the Kuli/Kattimahana Maha Vidyalaya which was funded by the Academy. They will perform a dance show on October 25, 2015 at the Sarasavipaya Auditorium in Dummalasuriya.
Picture by Kumarasiri Prasad -Airport Correspondent.