Ruggerite Thajudeen's mystery death:
Senior Police Officers to be quizzed
As allegations surface of attempts to cover up the mystery death of popular rugby player Wasim Thajudeen, the Criminal Investigations Department (CID) will question former Senior DIG Anura Senanayake, the Officers-in-Charge of the Narahenpita and Kirulapona Police stations in Colombo and, several other senior officers who handled the initial investigations.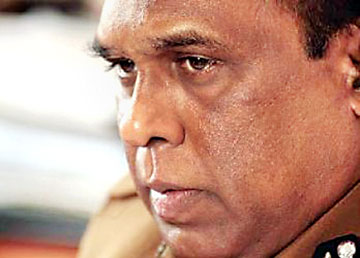 Within the next couple of weeks the CID is likely to furnish a comprehensive report to the Colombo Additional Magistrate based on the statements recorded from these Police officers, an authoritative Police source told the Sunday Observer.
Colombo Additional Magistrate Nishantha Pieris last week directed the CID to probe what appears to have been attempts to obstruct the early inquiries in this mystery death. The Magistrate ordered that statements be recorded from the police officers involved in the initial investigations into the incident.
The Additional Magistrate's order came after Counsel Misbah Sathar, on behalf of Thajudeen's family, requested court for an order to be issued directing the CID to conduct an investigation against the higher ranking police officers including former Senior DIG Senanayake for allegedly obstructing the investigations.
Counsel told court that he was reliably informed that the father of the deceased had been summoned by former DIG Senanayake. In the presence of the Narahenpita Police OIC, DIG Senanayaka reportedly informed Thajudeen's father that the death of his son was an "accident" and hence no further investigation could be carried out.
According to the lawyer, the meeting between Thajudeen's father and the senior police officer took place soon after the Police recovered the Rugby's player's wallet from the Kirulapona Police area - just days after his mystery death seemingly in a car crash.
"Immediately after the recovery of the Rugby player's wallet, Thajudeen's father was summoned to the office of Senanayake, the then Senior DIG of the Western Province. According to family members of Thajudeen, the OICs of Narahenpita and Kirulapona Police stations had been present at the Western Province Senior DIGs office when the Rugby player's father walked in," the lawyer said.
Thajudeen's father, according to the family lawyer, had first been kept outside the office room of the Senior DIG while the high-ranking Police officer had a meeting with other officers handling inquiries into the matter.
After the meeting, the Senior DIG had conveyed to Thajudeen's father that there was no point in proceeding with investigations as the Police had decided that it was an accident. The lawyer said that initial investigations into Thajudeen's death had then ended under mysterious circumstances.
Meanwhile, sources close to Thajudeen's family said they would also make a complaint with the National Police Commission against the senior police officers who had handled initial investigations into the incident.