Five Mihin Lanka flights to Chennai weekly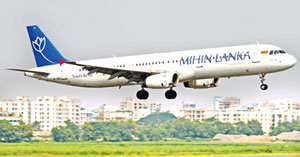 Mihin Lanka will launch five weekly direct flights from Colombo to Chennai every Tuesday, Thursday, Friday, Saturday and Sunday.
Chennai offers travellers a blend of bazaars and high-end shopping centres that offers a mix of toys, footwear, garments, jewellery, bags and jewellery. Pondy Bazaar and the areas of T-Nagar, Egmore and Mylapore offer a mix of centres and markets that sell a range of locally crafted items and branded products.