Apeksha Fertility Centre in Rs. 100m expansion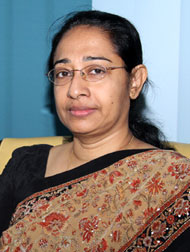 The Apeksha Fertility Care Centre which operates two centres, in Nugegoda and Ratmalana, hopes to take technology to the peripheries by setting up satellite centres in Matara, Kandy, Batticaloa, and Jaffna investing Rs. 100 million.
The centre set up in 2010 provides reproductive health services for women in Sri Lanka. Last year, it launched its state-of-the-art In Vitro Fertilization and Research Centre with the latest modular technology investing over Rs. 50 million.
Apeksha has included egg, embryo and sperm donation and sharing programs to its infertility services for couples who are unable to produce their own.
Due to the social stigma associated with infertility services, Apeksha gives an undertaking guaranteeing 100% confidentiality.
Egg donation remains one of the ways of bringing the joy of parenthood to many couples who cannot conceive naturally.
Chairperson, Apeksha Fertility Care Centre, Dr. Champa Nelson said the success rate of IVF depends on the age of the woman undergoing treatment and the cause of the infertility (if it's known). The success rate at Apeksha is on a par with the global rate. Younger women are more likely to have healthier eggs, which increases the chances of success.
Many women now defer having a child until their late thirties or beyond. If these women then fail to conceive readily, it becomes one of the most difficult problems in reproductive medicine today. The older women become, the lesser eggs they produce, she said.
Female fertility begins to decline many years before menopause, despite continued regular ovulatory cycles.
Germ cells in the female are not replenished during life. The quality of the remaining oocytes diminishes with age, and the frequency of sexual intercourse often declines with age. Although there is an apparent decrease in the frequency of sexual intercourse with advancing age, this does not fully account for the decline in female fertility.
Miscarriages are also more frequent as maternal age rises. The age-associated decline in female fecundity and increased rate of early pregnancy loss are largely attributed to abnormalities in the oocyte.