BoC schols for Grade 5 achievers
The Bank of Ceylon's (BoC) Ran Kekulu, a children's savings account offers 2,000 scholarships each worth Rs.10,000 for 2015 Grade 5 scholarship achievers for the 14th time.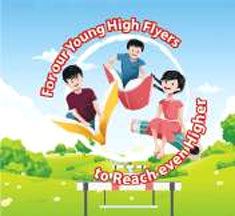 The annual program is one of the bank's key Corporate Social Responsible programs to improve the standard of education by supporting and encouraging schoolchildren to make an extra effort in studies.
So far the bank has awarded and recognized 12,600 students since 2002. Maintaining a minimum balance of Rs.2,500 in a Ran Kekulu account on or before the date of the scholarship examination, which fell on August 23, 2015 and obtaining 175 marks or above, fulfills the eligibility criteria for Ran Kekulu scholarship
All other Ran Kekulu account holders who have passed 2015 scholarship examination will be entitled to a valuable gift provided they too have maintained the minimum balance.
The Bank also conducts the Hapana, an islandwide program that supports and encourages students to pass the year five scholarship examination. This program is conducted at provincial level with the assistance of the Education Ministry.
The Bank has been engaged in this CSR program since year 2000 and has coached over 650,000 students. Theprogram not only aims at students but it is also aimed at parents to coach them on how to prepare their children for examinations by improving their mental well-being.
The Bank of Ceylon maintains over 3,000 school savings units in selected schools covering all parts of the country. These units are managed by the students themselves with the help of the nearest BoC branch.
This project aims at inculcating the savings habit and providing first-hand experience to youngsters in banking to build a sustainable thrift culture in Sri Lanka. Ran Kekulu accounts always carry an additional interest rate of 1% above the normal rate. This account is also linked with the free life insurance cover for the parent or guardian to a maximum of Rs.500,000 (a minimum balance of Rs. 5,000 should be maintained for six months or more before the incident).