SA Textile Industries Lanka, IFS in major IT expansion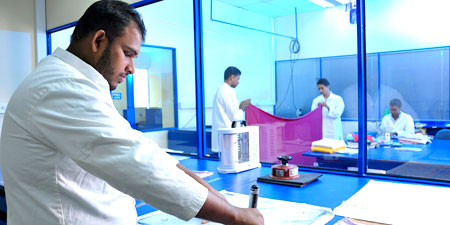 South Asia Textile Industries Lanka, an ultra-modern manufacturing plant produces weft knitted fabric of exceptional quality and specialises in knitting, dyeing, finishing, printing, brushing, sueding and polar fleece fabric has an asset base exceeding US$ 34 million, generating an annual turnover of US$ 60 million, employing over 1,200 people.
The company has launched a Rs 1 billion capacity expansion program and invested in an ERP solution in collaboration with IFS Applications.
"We are acquiring state-of-the-art machinery for our production and with the connection to IFS Applications ERP, seamless production cycles are envisaged through better coordination of machines with information under the capacity enhancement program," said the Head of IT, South Asia Textile Industries Lanka, Madura Wijeweera.
IFS is a globally recognised leader in developing and delivering enterprise software for Enterprise Resource Planning (ERP), Enterprise Asset Management (EAM) and Enterprise Service Management (ESM).