When I grow up
Hope, wish, fantasy....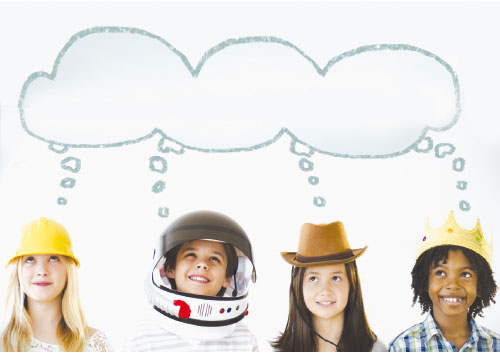 Call it what you may, but everyone dreams of being someone or doing something different when they grow up. Some dream of being astronauts, rocket scientists, space explorer... Some dream of being clowns, comedians and running away to a circus. Still others want to be lawyers, doctors, cricketers or superstars.
The sky, as they say, is the limit to your dreams... But what's the fun if you keep it all to yourself? So why not put pen to paper, or finger to keyboard, and share with us what you dream of being when you grow up? You can mail your dreams, along with your photograph to [email protected] or send it by snail mail to 'Junior Observer', No. 35, D.R. Wijewardene Mawatha, Colombo 10.
To start off, we thought we'd ask some of your friends about the things they dream of... Read what they have to say.
---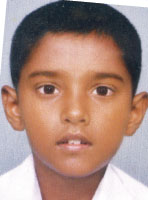 I yearn to be a doctor
I am M.F. Ahamed studying in Grade Seven at Al- Manar National School, Kandy. My dream is to become a doctor, so that I could treat patients in the community. The medical service rendered by a doctor is useful to the society. I will render this service in two ways. One is through my education and the other through my skills. I will be a good doctor and a good citizen, when I grow up.
---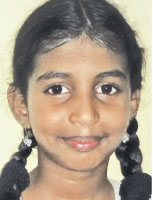 I wish to emulate my teacher
My name is Fathima Shamla Saleem. I study at Meelad Muslim Vidyalaya in Colombo in Grade six. I like my class teacher. When I grow up, I want to become a good and kind teacher. I like to teach English for children. I will wear beautiful and colourful sarees to school. Children will love me by teaching them well. I will teach English for children because English is my favourite subject. My dream is to teach for the Grade One classes because I like small children as they are innocent and listen to what the teacher says.
---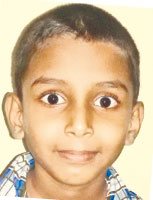 Building big buildings in the city, my aim
I am Zamly Ahmed and my favourite subject is Maths. My ambition is to become a construction engineer. I will build big buildings in the city. My father, mother, brother and my two sisters help me with my studies. I study in Grade Five at Meelad Muslim Vidyalaya in Colombo. I wish my dream will come true one day. My mother said that an engineer designs structures. The word engineer is derived from the Latin words ingeniare ("to contrive") and ingenium ("cleverness").
---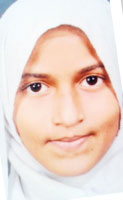 My ambition to become a graphic designer
My name is M.S.F. Shuhadha and I study in Grade Six at Al-Manar National School, Kandy. I like to become a graphic designer one day. A graphic designer is a professional in the graphic arts industry. A graphic designer assembles together images, typography or motion graphics to create a piece of design. A graphic designer creates the graphics primarily for published, printed or electronic media. I like this profession a lot and I know that I have the artistic capabilities. I wish my dream comes true when I grow up and I am working hard for it.