Constitutional Assembly not Constituent Assembly – Dr Jayampathy Wickramaratne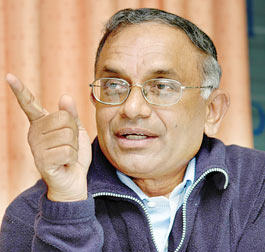 Constitutional Advisor Dr.Jayampathy Wickramaratne told the Sunday Observer there was a misconception regarding the terminology, where the new process is being referred to as a Constituent Assembly whereas it is not so. "This is a Constitutional Assembly and that is the difference.
At present, a Motion has only been moved. Parliament will reconvene on January 12 where it would be considered."
Responding to opposition from members of the National Freedom Front led by Wimal Weerawansa and the Joint Opposition spearheaded by UPFA MP Dinesh Gunawardena, Dr. Wickramaratne said their arguments were logically flawed.
"The 1978 Constitution clearly states that under Article 75b, Parliament is bestowed with legislative power to make amendments or repeal an existing Constitution," he said. "The logic of the Opposition that the Government should initially call for a Referendum prior to the drafting process is incomprehensible."
He said a vote would be taken but a date has not been stipulated. Yesterday Prime Minister Ranil Wickremesinghe proposed that Parliament should be converted into a Constitutional Assembly which will deliberate on drafting a new Constitution. President Maithripala Sirisena told Parliament that since Sri Lanka's Independence from Britain, there has not been a concerted effort to unify ethnic communities.The draft Constitution will be approved by the House before it is submitted at a Referendum.
NFF leader Wimal Weerawansa said the Government wanted to avoid seeking recommendations from the Supreme Court, because the new Constitution will comprise clauses which would definitely call for a Referendum.
Meanwhile, members of the Joint Opposition led by Dinesh Gunawardena had voiced their objections during an all-party meeting on Thursday. However, they said that neither the President nor the Prime Minister heeded their concerns.