Sri Lanka gets first time invite to WEF 2016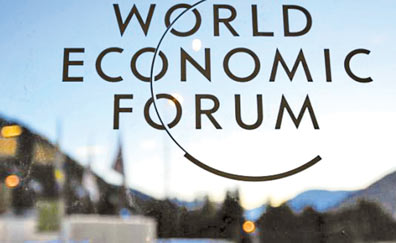 Over 2,500 leaders from business, government, international organisations, civil society, academia, media and the arts are to converge in Davos-Klosters, Switzerland from January 20 to 23 to participate in the 46th Annual Meeting of the World Economic Forum (WEF).
For the first time Prime Minister Ranil Wickremesinghe and two Ministers have been invited to attend the high profile Annual General Meeting.
Premier Wickremesinghe, Minister of Development Strategies and International Trade Malik Samarawickrama and Minister of Finance and Planning Ravi Karunanayake have been invited.
The theme is "Mastering the Fourth Industrial Revolution". Some of the other dignitaries and prominent personalities who have been invited include Justin Trudeau, Prime Minister of Canada, Zeid Ra'ad Al-Hussein, UN High Commissioner of Human Rights Office, Nawaz Sharif, Prime Minister of Pakistan, and Benjamin Netanyahu Prime Minister of Israel.