Sunrise over the Ganges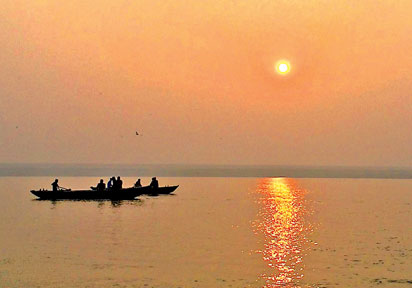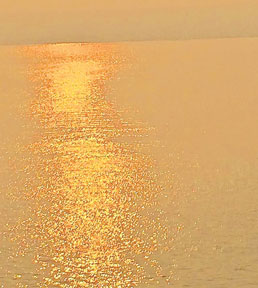 Aneesh Sen, occasional contributor to the Sunday Observer, takes a boat ride before dawn and savours one of the most sublime and enthralling experiences of his life - watching the sunrise over the Ganga in Varanasi.
"When I started the boat ride from the Dasasamedh Ghat, daylight was just breaking-in. There was a slight haze over the water, as the boat cast away and gently began to glide on the river," he says building up to the experience. "And, then suddenly through the haze, the sun came up."
Sen describes it as a beautiful sight and says for the next hour he watched the sunrise as the gulls floated and the birds swam on the tide - with the sun in the background. It was a spectacular sight. Every second was different from the one before....."