Goodbye Pearl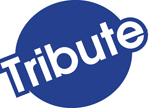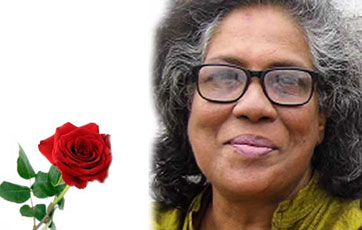 Former Daily News journalist Pearl Ashokamala Thevanayagam passed away in the UK on December 23, 2015. She was 61-years-old. Her funeral will be held on January 13, 2016 with a Mass at Our Lady of Visitation, Middlesex, at 10.00 a.m., followed by internment at Greenford Park Cemetery, Windmill Lane, Greenford, Middlesex.
A free-thinking senior journalist, Pearl was the co-founder of Exile Journalist in the UK and contributed to several newspapers and websites, often expressing radical views on critical issues, especially human rights.
"I am Tamil. I became a Tamil after becoming a human. So, humanity is more sacred to me than race," she often told her friends as an explanation for why she wrote what she wrote.
Daughter of the late Bastiampillai Anthonypillai Thevanayagam and the late Regina Poomani Thevanayagam, Pearl was one of seven children and lived a quiet life in Middlesex, far removed from journalism. Not wanting to be a burden on her family, she made a living selling fruits at the local market and home cooked food for labourers and wrote for the love of writing when she had the time.
In 1976, aged 21, Pearl went to England to study English literature. She returned home in 1982 after the death of her father and embarked on a successful career in war reporting.
In 2001, she was forced to claim political asylum in the UK, after the high profile deaths of a number of journalists in Sri Lanka.
Born in Batticaloa, she was, however, brought up in Jaffna, as the family moved to the North when she was an infant. Pearl was raised in a Christian household, influenced by her parents' interests in politics and art.
The family later relocated to Colombo, but were forced back to Jaffna on a refugee ship after the 1983 riots.
As a journalist she worked for the Daily News and the Sunday Leader, and wrote exposés about the deaths of Tamil civilians during the war. Having received threats for her investigative style of reporting, Pearl left journalism for a brief period to take up organic farming in Bandarawela.
Her return to journalism was brief, as she was forced to leave under continued censorship and safety concerns.
She claimed political asylum in the UK in 2001 and later went on to co-found the Exiled Journalists Network, an organisation to help journalists from war-torn regions settle in the UK.