MUSIC
Heart-warming treat from:
Gehan Cooray
Music lovers are in for a heart-warming treat when renowned baritone Gehan Cooray performs alongside some of Sri Lanka's most accomplished singers and musicians, in 'Music of the Heart' on January 13, 2016.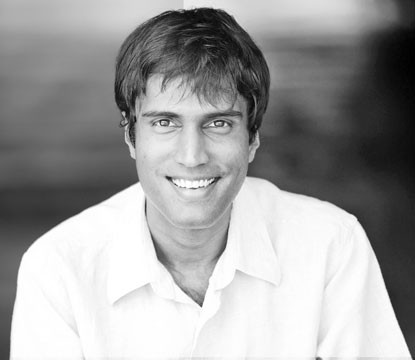 Gehan who specialises in Bel Canto Opera, will be performing alongside Menaka De Fonseka Sahabandu, Soundarie David Rodrigo, Surekha Amerasinghe, and Dhanushka Seneviratne in what promises to be a memorable evening of music from the pasting featuring popular genres ranging from Opera to Broadway, Artsong and Films. 'Music of the Heart' will be held at the Bishop's College Auditorium at 7.30 p.m. onwards.
An alumnus of the prestigious University of Southern California, Gehan possesses a Bachelor's degree in Theatre, Drama and Psychology. Presently residing in Los Angeles, Gehan has produced and acted in short films, which have been screened at the Los Angeles Film and Script Festival, the New Media Film Festival, the Action On Film Festival, the Palm Springs International Film Festival and Film Market to name a few.
A product of St Joseph's College, Colombo, he trained under the tutelage of Menaka de Fonseka Sahabandu, who first introduced him to the exhilarating world of Opera.
In collaboration with her, Gehan directed and performed in a series of operas; playing Count Almaviva in The Marriage of Figaro and heroic Figaro in The Barber of Seville.
Gehan has also made his mark in Broadway musical productions and plays both in Sri Lanka and Los Angeles, performing as Professor Friedrich Bhaer in Little Women, Gaston in Beauty and the Beast and Bernard Nightingale in Tom Stoppard's Arcadia.
He recently starred in a one man show titled Practically Perfect in LA that featured a series of well-known Broadway songs.
His repertoire encompasses diverse genres such as, opera, classical music, sacred music, musical theatre, pop, light rock and jazz.
He sings in Italian, French, German, Latin, English and Sinhalese.
The special line up of guest artistes at the event include Samali Liyanage, Niran De Mel and the Menaka Singers together with celebrated musicians Soundarie David Rodrigo on piano, Surekha Amerasinghe on flute, Dhanushka Seneviratne on the key board and Menaka De Fonseka Sahabandu.
'Music of the Heart' will feature the performance of arias from Rossini's The Barber of Seville, a duet from the Mozart opera Don Giovanni, La Serenata by Tosti, popular Broadway songs On the street where you live, I could've danced all night (My Fair Lady), Don't tell mama (Cabaret), I want the good times back (The Little Mermaid) Smoke gets in your eyes (Roberta).
From films, timeless songs such as Over the Rainbow (Wizard of Oz), New York, New York (New York, New York), I say a little prayer for you, I can't help falling in love and who's sorry now will also be performed.
The evening is set to be a musical extravaganza that celebrates heart-warming music from the past and promises to be spellbinding from beginning to curtain call.
Proceeds of the Music of the Heart event will go towards the Ostomy Association of Sri Lanka that works tirelessly towards addressing the issues faced by ostomates, or patients who are required to have a stoma, which can be attached to an external (Ostomy) bag that collects bodily waste.
Currently over 2,000 ostomates live in Sri Lanka, comprising wounded soldiers, cancer survivors and those who have faced motor accidents.
The Ostomy Association of Sri Lanka's mandate is to relieve the burden of ostomates in the country by providing this vital procedure allowing them to lead normal, happy and healthy lives.
Box plan and tickets are available at the Bishop's College Auditorium office. For further information, please contact Nadiya De Lanerolle on 9411 - 2372080, E-mail:[email protected]