The vinyl resurgence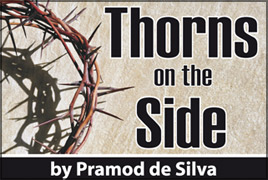 Eight track tapes? Dead as a Dodo. Betamax? Gone. Laserdisc? In the electronic graveyard. Audio cassettes and VHS? Barely hanging on. Vinyl records? Alive and well - and actually thriving. For the fourth consecutive year, vinyl sales worldwide hit record levels in 2015, surpassing 10 million units for the first time in over 20 years. While vinyl only represents two per cent of the overall music market, LP sales have risen tenfold over the past eight years, and even large retailers have again begun to stock the 12-inch records.
Rising
According to a report released last week by the Recording Industry Association of America (RIAA), vinyl music sales brought in almost US$60 million more than ad-supported streaming services during the first half of 2015in the USA alone. Vinyl album and EP sales generated US$221.8 million in value from January to June 2015, a 52 percent year-over-year increase. Ad-supported streaming - which includes services like YouTube, Vevo, and Spotify's free version - grew too, but not as quickly: it brought in $162.7 million in revenue. Turntable (record player) sales are rising too - in fact, the best-selling audio equipment on Amazon (incidentally the world's biggest Vinyl retailer) during the Christmas shopping season was a US$ 50 Jensen turntable equipped with USB. LP pressing plants around the world cannot cope with the demand for LP records.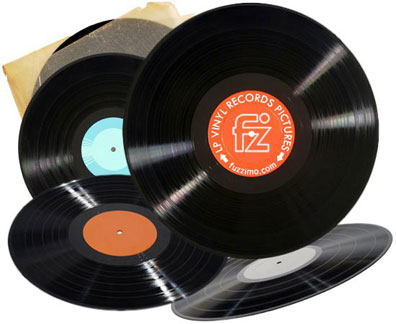 All leading artistes and labels are now releasing LP (Long Playing) records on the same day as the CD/SACD and the Digital Download. In a nod to modern times, many LPs ship with a Hi-Res Digital Download code and/or physical CD. In fact, Amazon's pre-order pages alone for vinyl run to hundreds of pages without counting the existing stocks. Somewhat ironically, even the space saga Star Wars soundtrack (all seven movies) is available in vinyl in a box set that spans 11 discs.
Purists
What is the secret of Vinyl's comeback? Many music purists and audiophiles say all-digital CD (and even higher fidelity versions such as Super Audio CD and Blu Ray Pure Audio) lack the warmth and richness of analogue recordings such as those contained in LPs. CDs have reduced music to just ones and zeroes read by a cold, lifeless, unseen laser whereas music is etched physically into the grooves of an LP and read delicately by a stylus that is a functional work of art. An LP itself is a work of art - now there are coloured records, translucent records, picture records and even irregular sized records which one can treasure for life.
The record case or sleeve also has more space for art work, liner notes, track descriptions and essays, even though it does take up more space. Paradoxically, Vinyl often costs more than the equivalent CD or online streaming/download purchase, especially in the case of box sets. For example, the aforementioned Star Wars soundtrack on vinyl costs a staggering US$ 200 whereas the CD version costs just US$ 65. Yet Amazon and other retailers indicate a healthy number of pre-orders (due for release on January 8) for the massive set. This clearly shows that discerning collectors seek the warmth of Vinyl even if they have to spend more.
Contrast
Moreover, a vinyl record (or a CD) is a physical object you can own, in contrast to downloadable music which may reside in a hard drive or USB drive, unknown and unseen. More people are now rediscovering the joy of owning a physical copy of a piece of music they like. This is a completely new experience for the MP3 generation and they are coming around to the idea and purpose of owning physical copies, digital or analogue.
As one music studio executive explained: "The enduring appeal of compact discs and vinyl has surprised many commentators who wrote them off years ago. Our new research explains why they remain so popular, even with music downloads and the explosion in audio streaming. It shows that, unexpectedly, streaming may be enhancing their appeal to many fans, who appreciate the immediacy and convenience of services such as Spotify, Apple Music and Google Play to discover and enjoy a huge range of new music, but still want to own and collect albums by artists they truly love."
There is also the issue of quality - compressed MP3 is nowhere near CD and LP quality, though there are some legal online music servers that do offer high quality downloads. Hence more people are returning to physical formats.
This is a good omen for the music industry which has been battling a steep decline in physical music sales for years. The global market for recorded music fell slightly in 2014 to US$14.97 billion, down 0.4 percent from the year before, as sales of online music matched those of CDs and other physical formats for the first time, according to an annual industry report. Revenue from downloads and online streaming was US$6.85 billion that year, up 7 percent from the year before and representing 46 percent of the industry's total, according to the report by the International Federation of the Phonographic Industry, a trade group based in London.
Books
But just as people are returning to physical books after having experienced the Amazon Kindle and its ilk, they are opting for physical audiovisual media (CD, LP, Blu-Ray, DVD) which you can touch, feel and preserve for posterity. If this trend continues, we can expect further growth and investment in the physical media world.
Vinyl is not without faults and there are those say that the vinyl fad will not last beyond 2020.
You can hear every unnecessary pop and crackle when you play an LP (no digital noise reduction or error correction here), they take up a lot more space and are expensive to buy and care for. And the latest formats such as Blu Ray Pure Audio can offer as much as 6 hours of multichannel music on a single small disc, which Vinyl will never be able to do. But for all its faults, vinyl has an otherworldly quality, an unmistakable aura that entrances the listener as the needle hits the groove.