Dancing a story
Sea Legs to take audience on a voyage of narrative discovery: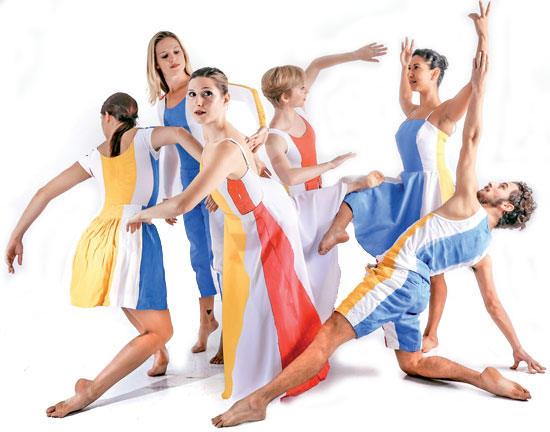 The Group
The group from Sea Legs touring Sri Lanka comprises 12 company members who are professional dancers hailing from New York City, Seattle, Pittsburg, Delaware, Baltimore, and Texas. They are Kate Bishop, Dimitri Kalaitzidis, Edwardo Brito, Nicole Lemelin, Jacqueline Dennis, Michelle Brock, Megan Guinta, Erica Saucedo, Henry Holmes, Tikiri Shapiro, Anna Hulse, and Sarah Juliet Shaw
No one can tell a story the way the Sea Legs do. Elegant, effortless, ethereal and athletic, they transform the stage into pages and a fusion of modern dance, jazz, ballet and hip-hop to words, to narrate beautiful tales of love and loss and fun and frolic and happy adventure.
Scheduled to perform in various locations in Sri Lanka from January 10 to January 17, 2016, Sea Legs, famous for their fresh, new and edgy dance works is a US-based dance troupe, comprising 12 professional dancers from various dance-centric cities in the US. The troupe is directed by Tikiri Shapiro, a graduate from the George Mason University School of Dance, with a special affinity for Sri Lanka.
With backgrounds in modern jazz, ballet and hip hop, the Sea Leg dancers are in collegiate dance programs, perform with other dance companies and also choreograph their own shows.
Shapiro performed in Sri Lanka when she accompanied a US dance ensemble in 2004, while two other members, Edwardo Brito and Megan Guinta, have performed in Vietnam and China respectively. However, for other this Sri Lanka tour will be the first performance outside the USA. And they are all looking forward to the new cultural experiences.
Sea Legs artistes use their professionalism to inspire enthusiasm among their audience while simultaneously presenting complex quality shows for all ages to enjoy. They strive to embody their name 'Sea Legs' by forever adapting to the different places and possibilities dance can offer.
They assure that throughout the performance, one will see modern dance stories with influences of contemporary, ballet, jazz, and hip hop styles done with athleticism, variety and artistry. All the narrative pieces they assure are entertaining, family-friendly and relatable for any type of audience.
The Sri Lanka Tour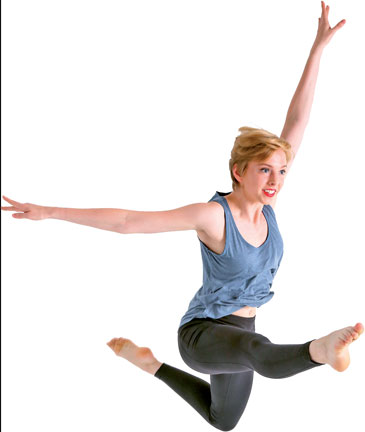 Lost & Found
Style: A Modern Ballet
Time: 20 minutes
A piece where costumes and choreography make art on stage. Through geometric patterns and colourful costumes, the dancers paint a picture on stage depicting scenarios of lost things, people, and possibly a lost sock. This dance uses humour and the element of surprise by creating illusions with the dancer's bodies and costumes.
Since July this year, the dance group has been enthusiastically planning their Sri Lankan tour. Scheduled to perform in Kandy, Colombo, Negombo and Galle, the troupe is also scheduled to hold exclusive shows for school students in each area.
"For any child who aspires to be a dancer, or simply loves dancing, this will be a unique opportunity to witness performances that are well crafted and presented with professionalism and agility and technique," they say adding that the show itself is a collection of dance pieces and can be customised according to the venue or audience is necessary.
The Magic Suitcase
Style: Modern Dance with Jazz and Ballet influence
Time: 30 minutes
This dance story is geared towards a young audience. It contains athleticism, acting, ballet partnering, and modern dance. This work presents the lighthearted story about a gypsy, a tradesman, magical ?sh, and their unlikely, adventurous, and sometimes comical friendship
Sea Legs Dance Adventures in Sri Lanka is presented by Footwork Events, a company that has been promoting and enriching the dance scene in Sri Lanka through the years.
Dharshan Wijesooriya, a Fellow and an Overseas Examiner of the International Dance Teachers Association UK, and a licensed International Dance Adjudicator of the World Dance Council, has been driving force of Footwork Events from its inception.
Being an avid dance enthusiast, he has always been keen to promote dance related events and workshops in Sri Lanka.
Sea Legs Dancers will be performing two school shows at Hillwood College Kandy on January 13 and at Visaka Vidyalaya on January 14. The Kandy show is organised by the Past Pupils Association of Hillwood College.
The troupe will also hold a series of Dance Workshops on 'Introduction to Modern Dance', 'Jazz', 'Ballet', 'Choreography' and 'Yoga' on January 15 at the Sasakawa Hall, Colombo 3.
The two public shows will be on January 13 at the Hillwood College Kandy and the other on January 16 at the Lionel Wendt Theatre, Colombo 7.
Tickets will be available at the Lionel Wendt and Palayakarts, Kandy.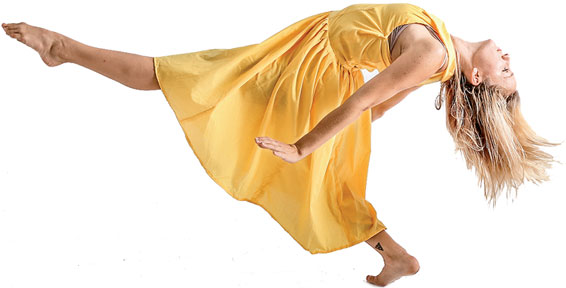 The Consequence of Immediate Bliss
Style: Modern Dance
Time: 20 minutes
Dance Story with the theme of how rash decisions for immediate satisfaction can hurt us and how courage and ambition can make us stronger. An interesting aspect of this piece is that all the background scenery is created by silhouettes formed through props shadows and lighting.
Kiss the Dragon
Style: Modern Dance
Time: 8 Minutes
A modern dance duet about unrequited emotion subdued by a hug. Full of partnering and musicality.