Davos Forum, Sinha le and a monk remanded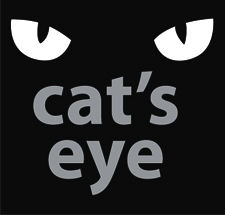 This cat read the Sunday papers avidly – she means Sunday January 24 – to see how political columnists commented on Ranil Wickremasinghe's trip to the World Economic Forum in Davos. Menika was really overjoyed to see the country's Prime Minister being welcomed as an invited participant at the Forum. He met many global VIPs one to one. The meeting he hosted was very well attended. Menika saw him looking good and comfortable, well groomed and apparently relaxed whomever he was meeting and whenever he had to address a session.
She only had glimpses on TV newscasts of those who accompanied him and they too gave her pride in being Sri Lankan having the likes of Ravi Karunanayke, Harsha de Silva and the Central Bank Governor. People still keep the last named under a cloud but at least he knows what he is talking about and can impress economists. Those who accompanied the PM were bent on work, forging good international relations and bringing credit to their country, not at all bent on personal matters of shopping and other delights. We well know how massive contingents who accompanied the previous Prez on foreign trips such as to the UN in New York scattered themselves in the limos provided seeking their own pleasures whether it be at the gaming tables or elsewhere. We remember the line of dancing Sri Lankans including the then governor of the Central Bank, a starlet and the First Son when they, with many more, went to bid to host the Commonwealth Games.
There was a question asked as to what benefit would accrue to our country by the presence of our delegation at the Forum Now that to this feline is a puerile query. Remember our PM was invited to the Forum where world class economists gather. Just being invited is a huge advantage to the country prestige-wise. And our prestige is restored after it sank so that the only countries it could hobnob with were some African states and China for China's benefit. When prestige climbs high economic benefit follows. The world economy is floundering somewhat whilst ours is at a very low ebb. There should, however, be countries that will want to invest in this country that has advantages and returns to offer. So to the average Sri Lankan, attendance by the PM and his team in Davos was a success; benefits will accrue.
Blood of the Sinha
To this outspoken feline, Menika, who is as patriotic a Sri Lankan as there can be, this logo which is seen on the rear windows of cars, even buses and three wheelers with the lion with sword taken out of the Sri Lankan flag and the legend below in white and red – Sinha Le – is provocative to say the least, totally unnecessary, obviously racist though meant to be subtly so, and inciteful. We don't know who originated this symbol and legend (gossip says it is so and so) but it is a malicious and devious way to incite racial trouble.
Consider for example if a Sinhalese so called nationalist wants to paste this label on a three wheeler owned by a Muslim or on a car owned or driven by a Tamil person and the latter named two persons object. What will the person with hot blood do? He will surely shout out the man who refused the label is an anti-Sinhalaya. Enough to get a mob going and thus mayhem and destruction. Totally disruptive and dangerous. But that is what some persons want. The President very wisely made a statesmanlike pronouncement heard by this cat on night news on Monday 25th and again on Friday 29. He said the blood that flows in all Sri Lankans is red and there is no need to pick out one group as having red blood.
A satisfying arrest
This cat mewed and had her internal engine purring with gladness when she read the headline in a Tuesday newspaper: "Court orders arrest of Gnanasara Thera." That was a long time coming. His arrest was ordered for "disrupting court proceedings." He was not arrested during the reign of the Rajapaksas for causing injury, death and destruction in Aluthgama and Bentota when he led a marauding bunch against Muslim shopkeepers and others in these towns. He was protected and caused mayhem unbridled. This time his arrest was because during the hearing of the Prageeth Eknaligoda disappearance case where six army intelligence officers have been arrested, he protested their arrest as men who had saved Sri Lanka. He shouted in court. This was deliberate and planned incitement. That is the type of skewed reasoning of our compatriots that takes this feline's goat. Mixed metaphors, true enough, but they give expression to the fact that such reasoning is beyond Menika's comprehension and the bewilderment shared by millions of others. OK. The armed forces saved the unitary status of our country.
But subsequently, or when they were in active service, if they did something unlawful, they have to be punished. Many Sinhalese, Menika fears, share Gnanasara's utterly biased and unjustified view. Such as the man in robes, the secretary of the Bodu Bala Sena, and so many patriots stood and watched, maybe cheered too when the greatest of the armed forces – the Army Commander – was dragged away from his office by army minions and accused of some trivial trumped up offense, tried and imprisoned for three years after his medals, title, even pension were stripped off.
Where were these Bodu Bala Bods then? Cheering the Rajapaksa Brothers for imprisoning the Army Commander, dubbed by them the best commander, solely because he dared to contest the presidency? These Sinha le folk were very silent then. Now they rise up in arms and will soon organize a violent march - the fad of the times - Menika believes, to protest the arrest of army personnel guilty of heinous crimes like abducting an innocent journalist because he was getting a book ready about the high and mighty family.
This cat's blood ran cold when she saw a YouTube featuring Gnanasara where he shouted abuse at the present government, NGOs and even derided the Mahanayake Theras. He said they were fast asleep and had been thus for a long time. Anyone can criticize the Mahanayake Theras of the five Nikayas but no one can or should be permitted to insult them. Hence Kumari's delight that the appeal of Gnanasara for getting out on bail was refused.
We Sinhalese are a skewed race of people. The quicker we disclaim the claim of special blood flowing through our arteries and veins, the better. We are just Sri Lankans with human blood within us, hopefully making us more humane, and for goodness sake – more intelligent and less impulsive.
- Menika