Top priority to improve Lanka's economy
Malik calls for FTAs with India, Pakistan, China and Singapore:
While Thailand's exports to India are around US$ 5 billion, Sri Lanka's exports account only for around US$ 700 despite a Free Trade Agreement with India. Sri Lanka should look at countries such as India where there is a huge population of 1.25 billion, Minister of Development Strategies and International Trade, Malik Samarawickrama told Sunday Observer Business.
The Minister said, "As a responsible government we should develop the country's economy and sign Free Trade Agreements (FTAs) with India, Pakistan, China and Singapore.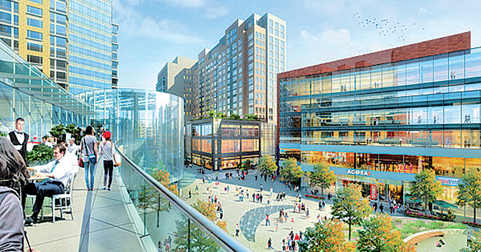 "Sri Lanka's exports are below expectations and we should work hard to increase this three-fold. Foreign Direct Investments too were not up to expectations and are below US $ 1 billion. We must aim at a target of over US$ 5 billion in the next two to three years," he said.
The Minister said that the government has attached the highest priority to improve Sri Lanka's economy rapidly and create one million employment opportunities and increase the people's income over the next four to five years.
To take advantage of these overall changes, Sri Lanka must capitalize on its proximity to India and added that they hope to improve bilateral relations under the Indo-Lanka Economic and Technological Cooperation Agreement.
Samarawickrama said the government has targeted more foreign and domestic investments for the tourism industry and agriculture sectors.
"The global downturn and economic slowdown in China, the increase in US interest rates, and the problems in the European Union due to the influx of over one million refugees also had an impact on Sri Lanka's exports and attracting FDIs.
"We must sign trade agreements with Europe, the US and China," the Minister said. By 2030 investors will be vested with the task of creating Sri Lanka's economic map and the Government will provide all facilities to create this map, the Minister said.
The Government has already launched a systematic economic plan to regain the position the country enjoyed thousands of years ago as the trade and economic hub in Asia.
The Government hopes to set up a Development Agency instead of the Board of Investment and the Economic Development Council to help investors obtain their services from one centre. The main aim of the Government is to create an investment-friendly environment, he said.
"I will be visiting China next month to prepare the groundwork for Prime Minister Ranil Wickremesinghe's official tour in March where we will discuss opportunities for investment," he said.
The visit is part of an ambitious investment promotion plan to be launched next month through the Board of Investment targeting $ 5 billion in Foreign Direct Investment (FDI) over the next three years, the Minister said.
Sri Lanka is targeting Chinese investments in industry, logistics and real estate, in addition to infrastructure projects, Samarawickrama said.
Chinese-funded infrastructure projects including the Hambantota Port, Port City and roads are going ahead, he said. The government hasn't stopped development projects. The Eastern province will also be developed on the lines of the Western region Megapolis, and an economic zone would be set up in the area, with Chinese assistance, Samarawickrama said.
The Chinese government has also decided that some of its manufacturing industries should move out and Sri Lanka could be one of those locations.
"We are looking at Chinese participation in the logistics hub of Sri Lanka and further investments in the real estate sector."
The Government will set up two coal power projects of 500 MW each with Japanese assistance, Samarawickrama said.
A dockyard will be built in Hambantota. The ship-building venture will be funded by a Chinese company with a $500 million agreement already signed, Minister said. The government would set up two IT parks in the Pallekele Export Processing Zone and the Achchuveli Industrial Zone in Jaffna, the Minister said.
New economic zones would be set up in Hambantota, Kuliyapitiya, Kilinochchi, Meerigama, Trincomalee and Avissawella.
The existing zones in Kandy (Pallekele) and Mirigama would be redeveloped and foreign countries will be encouraged to set up factories with minimal red rape and permitted to re-export the finished products, he said.
Samarawickrama said that Bentota and Pasikudah would be developed as tourism zones with each having around 500 acres and Sri Lanka Tourism, EDB and the BOI will develop them.