NCE biz delegation at JITF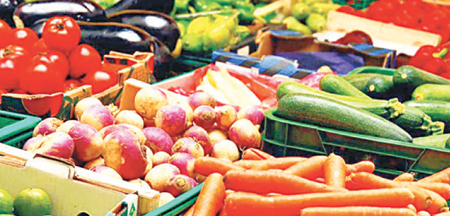 The National Chamber of Exporters of Sri Lanka (NCE), the private sector Chamber serving exporters, conducted a program on North-South exporters on Friday, January 29 at the auditorium of the Jaffna Library on the sidelines of the Jaffna International Trade Fair (JITF).
The main objective of the program was to bring together the exporters in the South with the producers in the North. This event was a part of the Local Empowerment for Economic Development (LEED) Project of the NCE with the International Labour Organization (ILO) funded by AUSAID.
The NCE partnered with the Chamber of Commerce and Industries of Yarlpanam (CCIY) to expand activities under the project.
The NCE led a business delegation of eleven companies to Jaffna for the event. The delegation comprised representatives of Dilashard Enterprises, Sadaharitha Agri Farms and Exports, Delmage Coir, Scanwell Logistics, Warna Exporters, RSP Holdings, Tinpak, Serene International, Teknowledge Shared Services, and Transfood Lanka.
Exporters hope to source coir products, organic products, fibreglass, fresh fruits, palmyrah products and processed foods in Jaffna.
President, NCE, Sarada M. de Silva outlined the project and the links it had already created. The project will create a win-win situation for both parties; although it would take some time to establish business agreements for mutual benefit.