The politics of beef
And the possible fallout:
The Muslim community voted en masse for President Maithripala Sirisena in the January 8, 2015 presidential election to free themselves from the persecution of a handful of Sinhala racists such as the Bodu Bala Sena (BBS).
However, Muslims and non Muslims alike who voted for him now raise their eyebrows, following the meeting of BBS team led by its extremist leader Ven Galabodaaththa Gnanasara Thera with President Sirisena.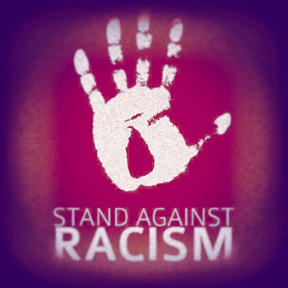 This meeting has caused serious concern, especially among Muslims as the anti Muslim Ven Gnanasara Thera, who remains hell bent on setting fire to the island's Muslims, described the meeting as a 'success'.
This comes in the midst of President Sirisena's announcement to ban cattle slaughter.
Ven Gnanasara Thera almost went into hiding after President Sirisena was elected, but has again started provoking Muslims.
Earlier, the Thera called for banning of the Holy Quran. Perhaps he doesn't understand the seriousness of such a call as it could have international repercussions and alienate Muslim countries which remain the most sincere and best friends of Sri Lanka.
'Sinha Le'
Almost a million Sri Lankans live and work peacefully in the Gulf and remit annually around seven billion rupees, which help sustain our economy. There are also court cases against Ven Gnanasara Thera, especially for criticising Islam and Muslims.
His conduct forced Homagama Magistrate Ranga Dissanayake to order Ven Gnanasara Thera's arrest on charges of contempt of court on January 25, 2016. On Jan 26 he was remanded till February 9.
Another racist group - 'Sinha Le', apparently have begun inciting Sinhalese against Muslims.
The impact of this group's campaign was such that within weeks it became a force to reckon with.
'Sinha Le' organised a motorcade from Independence Square in Colombo to the Sacred Tooth Relic Temple in Kandy with a stopover in predominantly Muslim Town of Mawanella where they had a stiff with the police, creating a tense situation.
Though President Sirisena dismissed the group as one not worth talking about, it has all the ingredients to provoke a communal clash.
The question is why the government, which was voted to power by all communities and talking about reconciliation, allows such lawlessness. Unless the government takes firm steps to deal with this group, the country may have to face a serious crisis.
Almost all these mushroom racist groups target Muslims.
This conspiracy fits in well with the global Israeli campaign against Islam and Muslims unleashed in collaboration with Arab dictators under the guise of fighting war on terrorism. Widespread suspicion is that Sinhala racist elements are funded by the West, whose hostility towards the island's Muslims has been proved ever since they got involved in the island's ethnic conflict.
Conspiracy
In fact ever since the UNP led coalition government assumed office, the island has opened its doors wide open to the West and their corporate conglomerates, which not only sucks the developing countries and never missing a chance to implement its designs on Muslims as part of its global conspiracy.
This is the reason why the Muslims are very concerned about a move to ban cattle slaughter without taking into consideration its social, religious and economic implications.
This decision strikes at the very root of Muslims' religious obligations during Haj.
The type of food one eats, consuming liquor, illicit sex, all types of gambling including horse racing, casinos and all such activities depend on an individual's liking and disliking. These human desires cannot be controlled by legislation. There was also suggestion to import beef. This is ridiculous as if cows slaughtered abroad do not feel pain.Why only stop at slaughtering cattle? Why not stop the slaughter of goats, swine, chicken and other domestic animals as they all feel the pain.
Instability
The question is whether cattle slaughter is the main issue facing the island, which is confronting political instability and an economy that unfortunately depends on foreign aid sixty eight years after independence due to sheer mismanagement.
The present government was voted to power to bring to justice all those who committed crime, corruption and plundered the country. However even after a year these promises are yet to be fulfilled leading to growing disillusionment among people.
The need of the hour is to fulfil these promises, work towards political stability and measures to rebuild the economy to help ease burning problems such as unemployment, ever rising cost of living, lawlessness and other such matters.
It is also time that the mainstream Sinhalese also come forward to save this country from the menace of racist mercenaries.