An end to match fixing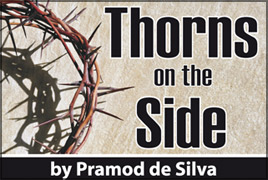 Gone are the days when sport used to be pure. Winning or losing was not the focus of the game - at the end of the day, all it mattered was whether you played fairly. Today, with television rights money overflowing for many sports, money has become the main focus of both players and sports bodies. There is no doubt that television and sponsorship rights have bolstered all sports, but the downside is that sport in general has become heavily commercialised.
Betting on sports, both legal and illegal, has become a big business worldwide. With 24/7 satellite sports channels beaming every sport around the world, it is literally globalised too. One can walk into a so-called 'turf accountant' office in Sri Lanka and place a bet on a horse race in England. A punter in Zimbabwe can bet on a cricket match being played in Abu Dhabi. The next step then becomes almost inevitable - match fixing by betting syndicates and racketeers to change the results and/or performances according to the betting demand. It has become a global criminal enterprise.
Allegations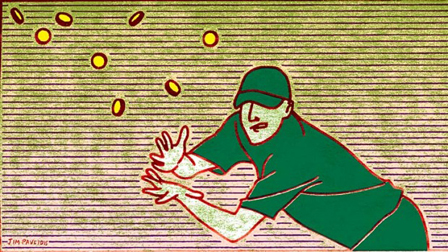 Cricket is often described as a gentleman's game, but of late it has been scandalised by repeated allegations of match fixing. Cricket, with its unique structure and playing patterns, has also given rise to another variation of match fixing - spot fixing, whereby players are influenced to perform in a certain way to match the expectations of punters. For example, player A would be requested (with a handsome monetary reward in tow) to, say, make less than 25 runs and player B would be told to drop a catch off player C. But spot-fixing can happen in other sports too - a footballer can be asked to concede a throw-in or a tennis player to lose a service game by double faulting.
Both forms of fixing matches have ruined the game(s) we love, because spectators are engaged in a guessing game on whether a given match has been 'fixed' or not. Whenever their favourite side loses an important match, most spectators dejectedly say that it has been 'fixed'. Match fixing apparently affects not only international matches, but also domestic sports fixtures which receive worldwide attention and television coverage. For example, Cricket South Africa said the investigation into corruption in its domestic Ram Slam twenty20 competition could run for 'weeks, months or years' after the former international Gulam Bodi admitted attempting to fix matches and was given a 20-year ban from cricket.
Suspended
Cricket in Sri Lanka has also come under the microscope of the International Cricket Council's (ICC) tough Anti-Corruption Unit, which is striving to rid the game of this ugly blight of match fixing. In fact, the ICC has already suspended a local stadium curator who failed to attend their meetings two times in a row. Sports Minister Dayasiri Jayasekara and Sri Lanka Cricket (SLC) too have realised the gravity of the situation and taken several steps to investigate allegations of match-fixing attempts.
Accordingly, SLC has suspended two officials who had allegedly tried to influence players to fix a Test against the West Indies. Reports say the fee offered was Rs.10 million to engineer a batting collapse. Fortunately, no Sri Lankan cricketer has been involved in this scam and the efforts of the 'fixers' have not been successful. Captain Angelo Mathews has appeared before the Financial Crimes Investigations Division (FCID) to give a statement on this issue. Prime Minister Ranil Wickremesinghe has also endorsed the action of SLC, saying all corruption allegations should be probed to clear the good name of Sri Lankan cricketers.
Administration
Indeed, the SLC, which recently got a new administration, must leave no stone unturned to find the truth and end the scourge of match fixing. This will also be an example to all budding cricketers who dream about playing for the national side some day. The SLC must team up with the ICC and all other Test playing nations (players from a number of other countries have been implicated) in this exercise.
It will be very difficult to eradicate match fixing totally, as long as commercial interests override the very essence and purity of the game. Unlike in the early days, today's cricket players are handsomely remunerated via yearly contracts and granted substantial match fees, apart from lucrative sponsorship and advertising deals.
There really is no need to go after other avenues of making money, because many of the off-field contracts last well beyond a given player's playing years.
There have been instances of Sri Lankan players eschewing previously arranged bilateral Test series and opting to play in the lucrative Indian Premier League (IPL) and other such events. This was a sad instance of money taking precedence over country.
A player who is more focused on making money than playing for his country could well be a target of match fixers. Players must be told in no uncertain terms that the country should always come before self, no matter how much money can be earned through other commitments, especially those that clash with national duties.
Response
Match fixing has become a global crisis affecting nearly all professional sports from soccer to tennis. The latter is the latest sport to suffer from match fixing allegations after an explosive BBC News/Buzzfeed news report published recently. The cancer of match fixing, called by some commentators as 'sports crime' deserves a global response. Sports will lose their integrity - and fans - if what happens on the field is no longer "real" and has been manipulated by gambling syndicates. For starters, betting companies must not be allowed to sponsor sports events and telecasts or name sports trophies after them. It has also been suggested to appoint autonomous bodies to handle sport integrity issues instead of letting the sports bodies police themselves.
Major sports bodies such as ICC, FIFA and Association of Tennis Professionals must get together to nab the culprits (both players and gambling bosses) and address the match fixing issue before the beautiful world of sport is forever blighted by those who succumb to temptation over morality.