Writing the Book of Love
Inspired by the Peter Gabrielle song 'The Book of Love' and the romantic comedy 'Shall We Dance?'Waters Edge has put together an array of offerings throughout the Valentine's weekend to ensure love is celebrated just right. This includes a weekend filled with relaxation, romance and delicious treats for the couples who want to celebrate each other and write their own book of love.
Kiss FM will be the official radio partner for the weekend.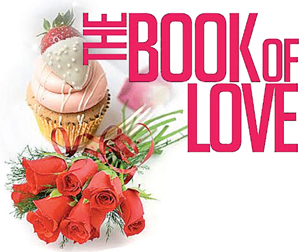 Valentine's Day is significant to any couple sans age or background as it gives them a chance to unwind from the stress of their daily lives and spend quality time together.
Keeping the 'Love' all sugary sweet, the drive-in bakery at the Waters Edge will also turning out a collection of exquisite baked goodies or 'Love Bites' to surprise the loved one.
Chapter I of the love story will commence at 'The Bakery' with themed cakes, cookies and cupcake bouquets for the foodie in your life. In addition, on February 14, sweet deals such as 2 croissants and 2 coffees for the price of 1 will be available for couples to enjoy. Special flowers and food combos, and specialty savoury and sweet breads will be available from the February 12 to 14.
For a 'Sweet Rendezvous' on February 12 and 13, the Lounge will be serving High Tea between 3.00 p.m. - 6.00 p.m. This will be a splendid opportunity for couples to catch a bite and catch up on some quality time as Chapter II of the love story unfolds at Waters Edge.
For those who prefer the quiet serenity to enjoy each other's company, a walk down the picturesque boardwalk can lead to romantic meal for two, specially prepared by the maestro chefs at Waters Edge. Couples can take in the picturesque settings of the lilies on the lake, enjoy the cool breeze over the water and reminisce on the days gone by or the days to come.
Roast leg of lamb, Angus beef loin, Peking duck, marinated salmon carvery, seafood on ice, and assorted terrine and pate are on the special Valentine's Sunday Brunch menu with a chocolate and strawberry dessert buffet to add sweetness to the good times.
Chapter III is all about making 'Perfect Memories' as you dine between 11:30am - 3:00pm.
Couples dining under the stars that evening will be served cognac flamed baked crab, honey glazed leg of lamb, and braised lamb shoulder with rubesco wine. In addition a Sri Lankan corner, and Pizza and Pasta action stations will be set up to delight a plethora of palates.
'Romance Under the Stars' or Chapter IV of your own love story will come with a Valentine's Rose for the lady courtesy 2nd Chance Flowers and a complimentary glass of wine.In addition all couples enjoying their dinner at Pranzo will receive a discount voucher courtesy Cutting Station.
Dine outdoors at Board Walk to write Chapter V or 'Sultry Romance' between 8:00 p.m. - 11:00 p.m.
'An Oriental Love Affair' or Chapter VII of this unique Valentine's Day experience will be set at Ginza, where a special 9 course set menu will be dished out for both lunch and dinner,
The hotel invites all couples to enjoy tier offerings and their unique love story at the Waters Edge - the ultimate place to be during Valentine's Day as the romance flows.