People
Prof. Sanath Nandasiri:
50 years as a distinguished musician
Sanath Nandasiri, a professional artiste who made an outstanding contribution during 1970s introducing a new era of Sri Lankan creative music, celebrates his birthday, tomorrow, February 15. This is the most appropriate occasion to ink this appreciation as an avid listener to his everlasting compositions, because the occasion also marks another milestone - the completion of his 50 years as a professional singer.
Sanath Nandasiri, a great singer, maestro, outstanding composer of innovative music and Professor of the University was born to William Perera and Dona Amalin Katugampola in the village of Gothatuwa, Colombo. He began his primary education at Gothatuwa Madya Maha Vidyalaya and later entered St. Mathews' College in Dematagoda, a starting point for artiste to continue studies in the English Medium.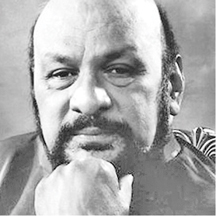 He was 13 years of age when he had the opportunity of displaying singing talents in 'Lamapitiya', a very popular children evening program aired by the then Radio Ceylon, now Sri Lanka Broadcasting Corporation (SLBC). He not only displayed his talents and skills in singing but in orchestral music as well. In 1958, he joined the Government Music Institute, which was later developed into a University. After 10 months, encouraged by his Guru in Music, S. D. S. Jayasekera, he left for India in 1959 to further his musical talents. Being the first student enrolled in 1958 by Guru D. R. Peiris, this future Virtuoso mastered his inborn skills in playing Tala Taranga (Tabla) before his tour to Bhathkande in Lucknow.
He joined Bhathkande University of Arts in Lucknow and learned under well renowned Indian musicians like Ustad Mokshut Ali and Pandit Hari Shankar Misra. He worked hard and mastered his degree in Singing and Orchestral Music. He returned to Sri Lanka in 1964 and later, on the based on the results of the Vocal Music Exam, he was honoured with the 'Sangeeth Nipun' title, the first Sri Lankan to have achieved such a distinguished excellence for musical brilliancy.
Direction of Music to a drama staged in Nugegoda during Vesak Celebrations was his musical debut in life. This event is historical at which milestone he met Malkanthi Peiris, the charming lady characterised by gracefulness and kindness whom he subsequently married.
It was in the mid part of the 1960s that Sanath appeared for an audition for classical music conducted by SLBC. Inspired by talents displayed at the audition, he was invited by P. Dunstan Silva, who was a member of the Audition Board, to sing in the (GeethaNatakaya) story named 'Navadeli Henaka' written in verse by PandithWimal Abeysundara, with music composed by D. Dunstan Silva.
In recognition of his magnificent singing performance, he was honoured by P. L. A. Somapala, the Head of Music Department of Commercial Service of the SLBC to disport his singing skills through the Saralagee program, the golden key that opened the gate to his reputation as a Maestro.
Three songs recorded in his first Saralagee Program, 'Evilunu Ginide', 'Mahada Pem Ville' and 'Mihiravi' lyrics of which were written by Bandara K.Wijetunga, became favourite hits overnight. Since then, as a Super Grade Radio Artiste he has influenced music fans with a large number of songs of his own creation which include 'Bo Maluwe', 'Adara Semarum', 'Eda meda tura', 'Mama namasai', 'Sendakaluwara', 'Waradakkalath', 'Etha epita' and 'Mage Ratata Dalada Himi sevanai'.
Sanath has composed a good number of creative favourites like 'Me Guru Pare', 'Paya Seetha Reye', 'Maha Wesaka' for other artistes as well.
Since he became highly popular within a very short period of time, he was offered Music Direction and Singing in silver screen in appreciation of his expertise in creative music. He entered in movie industry as a play back singer for 'Sedol Kandulu' screened on July 31, 1967. The song 'Therak Ne Asha' lyrics of which were written by Henry Jayasena, with music by Amaradewa, was his first contribution to the Sinhala Cinema.
He rose to glory in playback singing with such movies as 'Hari maga', 'Hanthane Kathawa', 'Samanala Kumario', Hathara Wate', 'Sihina Lowak', 'Ahas Gawwa', 'Dulika', 'Sagarika', 'Amaraniya Adare', 'Nedeyo', 'Pembara Madu', 'Vishmaya', 'Jeevana Kadulu', 'Higana Kolla', 'Vasanthaye Dawasak', 'Ajasatha', 'Senasuma', 'Kaarte Joe', 'Salabak Hadai', 'Salli Thibunata Madi' and 'Indra Keelaya'. His Golden Voice was used mostly behind Vijaya Kumaratunga. Historically it is significant that the late Dharmadasa Walpola sang his last film song 'Hithapu Dewal Kiyanna Berivi' a duet with Sanath, in the film 'Hingana Kolla' (1979). Exhibiting his expertise in music, Sanath debuted music direction with 'Ajasaththa' screened in 1981 followed by 'Thuththiri Mal' (1983), 'Ranmalige Vasanawa' (1984), 'Mihidum Salu' (1985) and 'Kiwulegedara Mohottala' (1987).
He also composed music for several teledramas including 'Sandamalige Kathawa' - one of the first teledramas to be telecast on Rupavahini Television.
Ajantha Ranasinghe, one of the leading lyricists of our time wrote 'Uttama Munidalada' for Sri 'Dalada Geetha Natakaya' for which melody was composed by Sanath. A special feature of great significance was Ajantha and Sanath were able to bring back Dharmadasa Walpola to the SLBC for the recording of this historical song.
Sanath won the prestigious 'Sarasavi' Award in 1988 and the Presidential Award in '2001' for the best playback-singer in recognition of his performance for songs such as 'Vasana Weva' in 'Mangala Thegga' and 'Sahodariyai Eya'' in' Indra Keelaya'.
An ingenious writer, he is also the author of 'Sangeetanjalee', 'Ragalankaraya' and 'Jeewithaye Chamathkaraya'.
As a professional musician, Sanath joined the Music Faculty of the Kelaniya University of Visual and Performing Arts as a lecturer and rose to the heights of Dean of the Music Faculty.
For the past 50 years, innovative compositions of his songs have enamoured him to all segments of society.
Sanath married Malkanthi in 1971 and are now an exemplary singing duo accredited with humble qualities of high reputation.
-Dickson Hemantha,
Clarksburg, Maryland, USA