Truth to Truth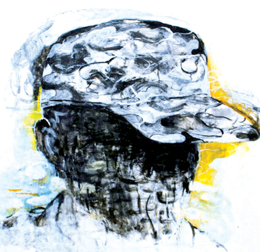 A thought provoking exhibition titled 'Truth to Truth' is now on at the JDA Perera Gallery, Horton Place, Colombo 7. Launched with a panel discussion on the 'Right to Truth' on March 24, the exhibition commemorates the International Day for the Right to the Truth concerning Gross Human Rights Violations and for the Dignity of Victims, which fell on March 24.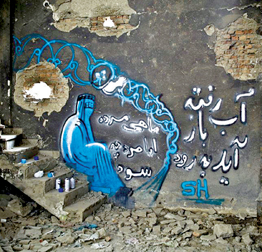 Organised by the Centre for Policy Alternatives (CPA) and the Vibhavi Academy of Fine Arts (VAFA), the exhibition is open from 10.00 a.m. to 7.00 p.m. It will conclude on Monday, March 28.
The exhibition follows in the lines of the 2015 exhibition, 'Watch This Space: Framing the Past, Untying the Future', a collaborative effort with Artraker (United Kingdom) curated by Groundviews.
'Watch This Space' featuring Sri Lankan art and work from the Artraker 'Art of Peace' series, theatre and public discussions - was an attempt to interrogate how we see the past in order to envision a better future. The exhibition, held from 11 - 17 August 2015 at the Park Street Mews, Colombo, was visited by over 1,000 people, and also featured panel discussions and keynotes anchored to topics such as Media and Transitional Justice; Sights of Violence, Sites of Memory; Reframing the Past; The Art of Memorialisation' Transforming Politics for Transitional Justice and Writing Transitions: Changing and Changeable Texts.