Vista Rooms expands with rapid tourism growth
India's Vista Rooms, an online compiler of hotel information has launched operations in Sri Lanka.
The company has already tied up with over 200 properties across 25 cities to build the largest network of branded stays in Sri Lanka. These properties include boutique hotels, guesthouses, service apartments, villas and home stays.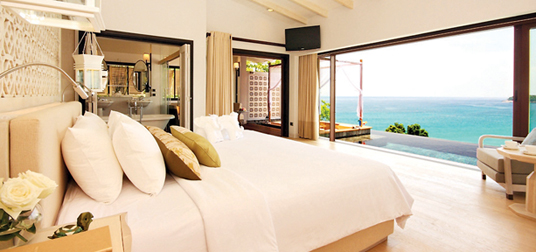 Co-founder of Vista Rooms, Amit Damani said, "We are excited about opening up operations on this beautiful island. Tourism in Sri Lanka has been growing rapidly over the past couple of years, particularly in the budget travel segment. More than 75% of guest stays was in the 2-Star category or below in the past couple of years."
"South Asians are increasingly travelling and we saw an opportunity to create a pan-South Asian brand in the affordable hospitality segment, he said.
The company has received a good response of 25 bookings within the first weekend since the launch.
The Vista team has been guided by Mahesh and Rakhil Hirdaramani of the Hirdaramani Group.
Rakhil Hirdaramani said, "With more young Sri Lankans looking to get away for long weekends with friends and families, Sri Lanka is an ideal location for Vista Rooms to enter."
Working closely with their partners, Vista Rooms hopes to help improve the services and operational process of each hotel.
Damani said, "We want to ensure that standards are maintained and guaranteed as the promise given by the online brand."
Launched in India in April 2015 Vista Rooms was founded by Amit Damani, Ankita Sheth and Pranav Maheshwari.
Vista Rooms will venture into five countries by the end of this year.
The rapid growth of the tourism industry in Sri Lanka is an apt testimonial to Vista Rooms' aggressive growth strategy, the company said in a media release.