Apple at 40: A story of unique innovations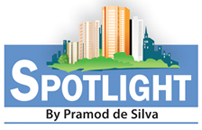 Apple, believed to be the world's most valuable company, turned 40 on April 1 this year. Many people did not regard Apple as anything other than an April Fool's Joke in the early days, but it has become one of the world's biggest companies in the past 40 years.
Apple was founded by Steve Jobs, Steve Wozniak and Ronald Wayne in a Silicon Valley garage in 1976. Wayne sold his stake in the company just 12 days after it was founded, losing billions of dollars in the process.
Their first product was the humble kit assembly Apple 1 Computer in 1976. Their next product Apple 2, was a completely assembled consumer product introduced in 1977.
It had a built-in keyboard, built-in colour graphics, and a built-in programming language. The Lisa computer was an evolution of the Apple 2. The Macintosh introduced in 1984 was the first personal computer with a graphical user interface that sold in significant quantities. By the late 1980s, Apple introduced the Newton Personal Digital Assistant, a precursor to the iPad. It was killed in 1997.
From 1976 until 2000, Apple was a simple computer company. In the first year of the new millennium, the company added a service that would change its business - music and the hardware to play it - the iPod.
Smartphones
Today, the original iPod line is no longer available, but an iPod basically lies in every Apple touchscreen device including the namesake iPod Touch. Over one billion Apple devices (iPhone, iMac, Macbooks, iPod, iPod Touch, and iPad) are now in use worldwide.
The 3.5 inch iPhone which debuted in 2007 (you can catch Steve Jobs' iconic iPhone keynote address on You Tube) revolutionised the phone industry, creating an entirely new category of touchscreen mobile telephones now known as Smartphones.
The iPhone is now in its sixth generation (iPhone 6S and 6S Plus) with the seventh on the way, anticipated to be out in October. The iPhone also spawned the even thinner iPod Touch, which is basically an iPhone with Wi-Fi but without the cellular radio and GPS.
Apple also debuted the 4-inch screen iPhone SE recently, which packs the internals of the current flagship 6S including the powerful A9 processor into the body of the iPhone 5S.
This new phone will be available in Sri Lanka soon. Worldwide, Apple has sold over 950 million iPhones since 2007 and it is expected to hit the one billion sales mark in July this year.
Competition
However, the demand for iPhones has been levelling off recently due to intense competition from the Android camp (Eg: Samsung Galaxy S7/S7 Edge) and anticipation for an all-new model iPhone 7 with the latest technologies.
The other recent revolutionary product from Apple is the iPad, which is now available in three sizes - 7.9 inch Mini, 9.7 inch and 12.9 inch. Steve Jobs introduced the iPad only in January 2010 (it sold over 300,000 units on its first day) and it has already gone through six generations (seven if you count the 7.9 inch iPad Pro).
The original iPad was followed by the iPad 2, 3 and 4, the iPad Air and iPad Air 2. The iPad Mini is also on its fourth generation. A bigger iPad Pro with smart keyboard and stylus (Apple Pencil) support was introduced later and on March 21 this year, a new iPad Pro 9.7 incher was introduced.
Again, the market demand for iPads and competing tablets by other manufacturers is dwindling and Apple has an uphill struggle in selling the more expensive versions.
Apple also markets a Smart Watch that can pair with iPhones. Unlike certain Samsung smartwatches, it does not have its own SIM and therefore, cannot be used on its own. Apple analysts are expecting a better Apple Watch 2.0 at Apple's next launch event in September-October.
More expensive
Apple does a line of traditional laptops that use its OS operating system (now in its El Capitan iteration) including the MacBook Air, MacBook Pro and the MacBook which has just one USB Type C Port. Apple's iMac desktop computer lineup includes a 21.5 inch and 27 inch 5K version. Apple also owns the Beats audio products company which is known for its premium headphones.
Apple products are generally more expensive than the equivalent products made by other mainstream manufacturers but they are generally renowned for the quality of materials used. Apple's high-tech premium retail stores around the world have been copied by many other retailers, though Apple also has an online store.
On the software side, Apple has made three significant contributions - the iOS mobile operating system (used in the iPhone/Touch and iPad), Mac OS (used in Macbooks), the Safari web browser, Siri voice recognition technology (available on the iPhone), iTunes music and movies service, Apple Pay payments gateway, iCloud cloud storage and the App Store, which has applications for a variety of fields from news to photography to education developed by Apple and third parties.
The iOS App Store has over 1.5 million apps (short for applications). The App concept has since extended to Android and Windows platforms.
Steve Jobs was in and out of Apple on several occasions, but he made a concerted effort to revive Apple when he came back for good. Apple had made a decision to be a closed ecosystem for hardware and software, unlike Microsoft which licensed its software to others.
This meant that Apple had to design unique products to entice customers and Jobs did just that with his design Chief Johnny Ive, starting from the iPod and ending with the iPad in 2010, just one year before his untimely death on October 5, 2011. Tim Cook was appointed as CEO following Jobs' death.
Since then, Apple has not made any unique standout product, with critics pointing out that Apple's days of innovation are over. Other companies have ventured into new areas such as Voice Control (Amazon Echo), Virtual Reality (Google, Facebook, Samsung), hybrid computers (Microsoft Surface) while Apple is essentially relying on the iPhone (introduced nine years ago) to drive its sales - US$ 155 million from iPhones alone.
At the current pace, Apple should sell its two billionth iPhone by 2020. Most analysts agree that after Jobs' death, the mantle of the most innovative CEO has passed on to Elon Musk of Tesla and Jeff Bezos of Amazon.
Apple made US$ 53 billion in profits last year, from revenues that exceeded US$ 233 billion worldwide. Apple also has a cash reserve of US$ 200 billion and employs nearly 100,000 people worldwide. It plans to move into a brand-new spaceship shaped headquarters building in California next year.
Apple is rumoured to be building a VR headset and an electric car, which will be a completely new experience for the fruit-themed company. Apple was in the news recently for refusing to cooperate with the FBI to unlock an iPhone 5C used by a terror suspect, but the FBI found a way to jack into the phone without Apple's help using a third party.
It is believed that Apple's next mobile operating system iOS 10 and the A10 hardware chip will have stronger encryption protocols to ensure data stability and protection.