Basic investing considerations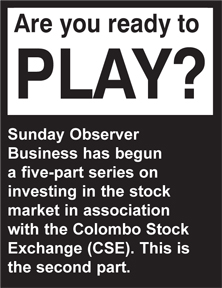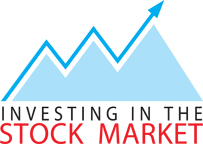 Before you take to the stock market, it is important to spend some time thinking about what you want to accomplish and how to do that while staying within your risk tolerance levels. Careful thought before and during your investing career will do more to help your results than trying to chase the latest hot stock. After all, it's your money - you should know what you are doing with it and why.
Understand investment needs and financial ability. To earn from your investment, the asset or product you invest in, must grow your capital. You should first think about your investment goals, the time horizon for achieving them and the amount of money needed to attain these in the context of the level of risk you are prepared to take.
It is a precautionary measure to invest only the money that you don't immediately need and won't need in the foreseeable future. Share investments in particular work best when they are held long-term. If you suddenly decide to sell your shares because you need the money, you should be aware that you would be incurring unnecessary transaction fees and there could be a possibility of losing money at the point you decide to sell.
Know what products are available in the market. When you have established your objectives you can then consider a range of products and investments that will assist you in constructing a suitable portfolio for your purposes.
Although you can consider making your own investment decisions by informing yourself well, it is always more prudent to ask a qualified financial professional who is well versed in advising the public about investment options. Make sure you understand what you are investing in.
We cannot stress enough that you should seek professional advice if you fail to fully understand the features of an instrument, the investment-worthiness of the issuer (the company issuing shares) or if any other doubt or confusion arises about the product or its issuer.
Decide on what level of risk you can allow. You need to be aware that there is an element of risk involved if you expect a return on your investment. Before buying shares you need to decide what level of risk you are prepared to take. Are you looking for shares that don't carry too much risk, or are you prepared to accept higher risks in return for the prospect of higher returns? Investing in shares is riskier than other forms of investments, but offer a greater chance of a higher return. Higher the potential return, higher the risk to your funds.
Diversify
Investing your money in various companies helps reduce the overall level of risk. Not every investment decision you make will produce the desired result, but spreading them evens out the odds. As we indicated previously in last week's column, the best way to minimise risk is to diversify your investments between different companies and sectors.
The recently launched S&P/CSE Sector and Industry Group Indices will help you in this regard as it acts as a representative benchmark for investors, especially if you are looking to diversify your investments in different sectors.
Choose the right approach. The manner in which you approach the share market depends on your time-frame. In general, investors who take a long term view of the market, reap the most rewards. For those investors who have a short term investment time-frame, timing is important as they have to closely keep track of short term movements in prices to find advantageous trading opportunities.
Familiarise yourself with the manner in which the share market moves just by observing it. You can do this by visiting the CSE website www.cse.lk. You will see the performance of the overall market as represented by the ASPI or the index of 20 selected companies the S&P SL20, as well as how individual shares perform under different market conditions.
The website also offers online education that is designed for investors who are starting out under the 'CSE Education' section.
Do your homework
Any investment activity entails gathering knowledge. Especially with share investments you have to be prepared to 'do the homework' on the companies you are investing in. This means you have to keep abreast of what's happening in the country, industry and elsewhere which may affect your investment. You would also have to acquire the basic skill of analysing a company's annual reports, accounts and other statements to understand how the company that you invested in is performing and how its share price may move accordingly.
Consult your investment advisor or stockbroker to get the latest market information about shares you hope to buy or sell. Making decisions based on rumours, particularly if you yourself cannot explain the choice in a rational manner is certainly not advisable.
Conscientious investors also set appropriate benchmarks to measure the performance of their portfolio. Your portfolio is successful if it is achieving or surpassing your investment targets. Particularly if you are an investor who has a large proportion of shares in the portfolio, remember that the overall market can vary significantly over time and will impact the performance of your portfolio.
Therefore, it is useful to consider the overall market performance (in the case of the CSE the reflector is currently the ASPI) as the benchmark. You can also compare the performance of your shares in comparison to the sector they belong to.