Porfirio Rubirosa (1909 – 1965):
The Last Playboy
[PART I]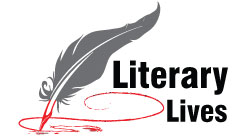 Porfirio Rubirosa (Ariza) was born in the Dominican Republic, the youngest child of an upper-middle-class family. His father, Don Pedro, was the leader of a group of heavily armed men, working with the government in the mountainous region of Cibae. In 1915 his father was made Chief of the Dominican Embassy in Paris, which resulted in the young Rubirosa spending his formative years there. He returned to the Dominican Republic in 1926 but soon left his studies to join the military. There he met Rafael Trujillo, the powerful dictator of the Dominican Republic. Trujillo, impressed with the charm of the young officer, made him a lieutenant of his Presidential Guard. Theirs was a long relationship, often stormy, but enduring. He would marry the President's seventeen-year-old daughter in 1932 and become a diplomat of the Dominican Republic four years later.
Rubirosa's divorce from the President's daughter in 1938 seemed only to have a temporary effect on Trujillo's trust in him. By that time Rubirosa's notoriety at the bars, brothels and clubs was well known to the President. Trujillo saw Rubirosa for what he was – an irresponsible playboy but an incredible asset to a country that the rest of the world barely recognised.
Duties
His duties at the embassies were mostly ceremonial and Trujillo kept Porfirio busy with bizarre little requests to satisfy his comprehension of the modern world and his nation's place in it. The year 1937 was a particularly frustrating time for the President when Haitian encroachment on Dominican territory erupted in Trujillo's decision tovslaughter as many as 20,000 Haitians. It was the most brutal sort of genocide after which a judgement against the Dominican Government forced the country to pay $525,000 in damages to Haiti. While the President was roiled by grisly events of his own making his son-in-law maintained his badly-needed international diplomacy. He was a good man in a bad situation. Nevertheless, as soon as he was divorced in 1938, Rubirosa was expelled from the diplomatic corps. He held on to his diplomatic passport but he was literally a man without a country. Flor Trujillo, after divorcing Rubirosa, would go on to take another eight husbands.
Rubirosa however continued his Parisian life with bouts of drinking and merrymaking that sometimes lasted nights and days. But he realised that this existence needed funding as he no longer enjoyed legitimate work as a diplomat and the substantial credit allowances he had enjoyed. So he resorted to the familiar one of living off a woman – La Môme Moineau – the chanteuse wife of a wealthy business man, Felix Benitez Rexach– who had the fortune to share with her lover while her husband was away in the Dominican Republic. He was a kept man and well known for selling Moineau's jewellery from time to time to raise cash.
Responsibilities
Now nearing thirty he was no longer the son-in-law of a powerful dictator but a dashing Parisian with intriguing Dominican roots. Then, surprisingly, he received word from Trujillo asking Rubirosa to play host to the President's wife and son who would be arriving in Paris in the Spring of 1938. This was a job well suited to the out-of-favour playboy and he carried out his responsibilities impeccably – in fact so much so that when the dictator visited Paris on the heels of a United States tour,vRubirosa again played the host to his former father-in-law, who rewarded him by reinstating Rubirosa as a First Secretary at the French and Belgian Embassies.
After the outbreak of war in 1939 a Dominican Embassy was established in Vichy – not a favourite location for a Parisian playboy. But when he was invited to a cocktail party in Paris he met the guest of honour – at that time the most beautiful movie star in France – the 23-year-old Danielle Darrieux. Their chemical attraction to each other was immediate. The perfect gentleman, he drove her home after the party and didn't lay a hand on her. However, a few days later at L'Aiglon he met her again – this timewith her much older husband – director Henri Decoin. He witnessed a crumbling marriage.
Of course Rubirosa was suspected of latching on to Danielle Darrieux to put some sort of an anchor on his independence. She was gorgeous, spry, famous and had her own money. She was a real celebrity and after attaining her divorce from Decoin, the attractive couple married in the collaborational capital of Vichy – something they had to do in the war-torn Nazi-dominated country, which did not really offer a safe haven for the dusky Dominican and the gorgeous young star. They honeymooned in Portugal, spent some time in a chalet at the foot of Mont Blanc, and eventually wound up on a small farm that she owned thirty miles east of Paris. Here they lived a peasant life through most of 1943 until Paris was liberated by the Allies.
Their glamorous marriage lasted until January 1945 when Rubirosa was appointed Chargé d'affaires to the Dominican Embassy in Rome where, in an extraordinary and unlikely meeting, Rubirosa met an American journalist – typical enough, except that she was lauded as the richest woman in the world. Her name was Doris Duke. Years later Rubirosa would say about his marriage to Danielle Darrieux "It was a very big love, and we had said from the beginning that the moment it stops being such a big love we will separate. We will not ruin this thing. So we separated."
It seemed as if Porfirio Rubirosa had been waiting for the tobacco heiress Doris Duke all his life. When the rangy once divorced correspondent for the International News Service telephoned Danielle Darrieux for an interview the stage was set for another conquest and another notch on the belt of the infamous philanderer. "It's impossible for me to work," Rubirosa is quoted as saying. "I just don't have the time." It was an accurate assessment. Being the diplomatic employee of the Dominican dictator and juggling his duties with his expensive night life and attention to women, he was the most famous playboy of the post-war period, rivalled only by Prince Aly Khan. He had the most perfect manners of anyone when it came to women, and could wrap his charm around them like a Russian sable coat. He also had a good memory and when he spoke to you, man or woman, it seemed as if the rest of the world had lost interest for him.
He was an international legend but charm could only take a man so far. So what was his secret?
There is no other way of saying it except that he was exceptionally well-endowed. Women heard about his skill in the bedroom, wondered about it and whispered about it. The stories were legion. When he married Flor de Oro Trujillo he was a nobody. When he married Danielle Darrieux he was a mystery man. But when he began his relationship with Doris Duke, he became front page news. He became famous just as the celebrity era was blooming – and the genius of his celebrity was that the reason for it could not be spoken of in polite society.
Courtship
Rubirosa's courtship of Doris Duke was both brisk and peripatetic. They were together in Paris, Rome and the French Riviera. Rubirosa saw to the dissolution of his marriage to Danielle Darrieux while in Paris in March 1947 and Doris Duke was there working at her so-called journalist job. Rubirosa cunningly arranged for their marriage to be on Dominican soil which, following the Napoleonic Code of Law, gave him authority over communal property. Thus Rubirosa would have control of hundreds of millions. However the State Department had different ideas and before they finally married in New York he was forced to sign a pre-nuptial agreement where he would renounce all claims to Doris Duke's fortune in exchange for cash and certain gifts. He signed – no doubt thinking that he would get his hands on the fortune some time later in the marriage. It didn't work out that way. The relationship was strained, and when it collapsed after fourteen months Rubirosa was given, as a final settlement, a house on the Rue de Bellechasse in Paris and a promise of $25,000 a year in alimony until he remarried. Doris Duke had a house in Reno, Nevada, so the divorce only took a matter of minutes. After the break-up he was quoted as saying, "She was gay, elegant, charming – and rich. I had everything a man could desire. But, in the end, other women began to attract me again."
In 1948 Rubirosa was appointed as an ambassador in Argentina – a country he had chosen because of his latest passion – polo. There an aspect of Rubirosa was witnessed where a reporter looked on as he engaged in a wild folk spectacle called 'Pato', a primitive variation on polo in which players mounted on horses with neither saddle nor stirrups chased a live duck, or 'parts' of it, with their hands. The game was strictly against the law but the amazed observer was quoted as saying, "This man, so polite and charming in daily life, was transformed into a savage covered in blood, willing to risk his life so as not to submit to defeat."
Motor sports
Late in 1948 Trujillo switched Rubirosa's diplomatic position to Rome where he indulged in his passion for motor sports and for the next fifteen years he would own at least half a dozen Ferraris – machines tuned for high performance. He raced in Le Mans in 1950 and again in 1953. He also gadded in Paris, Deauville, Palm Beach, Ciudad Trujillo in the Dominican Republic, and Argentina – an expensive life financed in part from his settlement from Doris Duke, but also by his dictator employer who was renowned for giving Rubirosa money whenever he needed it. "He's good at his job," Trujillo bluntly explained.
He became involved with ZsaZsa Gabor and for a while they were inseparable. The relationship was stormy and very high profile. Rubirosa had failed to hold on to Doris Duke – one of the richest women in the world, but there was another woman out there with an even larger fortune and, when Rubirosa bumped into her in Deauville in the summer of 1953, he set his sights on attaching himself to that fortune – at the time estimated to be in excess of $28 million – all coming from the Woolworth stores – a massive legacy built on the nickels and dimes of consumers all over North America and Western Europe. She had a chequered marital history and was, when Rubirosa met her, the Princess Barbara Hutton Mdivani Haugwitz Reventlow Grant Troubetzkoy, a serial bride with four husbands in her wake by the time she was forty years old, constantly sick, with surgeries for mysterious ailments, and addicted to booze and pills. None of this bothered Rubirosa – who pursued her throughout the summer in France and then in New York. His turbulent affair with Zsa Zsa Gabor was still very much part of his life – even though she was still married to the actor George Sanders. He fled from her in Las Vegas before she called a press conference announcing that the violent Rubirosa had struck her, blackening one of her eyes. She even commented on Barbara Hutton: "For a rich woman he's the very best pastime she could have."
Part ll next week.