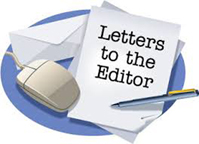 Your View...
Dear reader, the Sunday Observer welcomes your letters. Letters should be brief, legible and contain the name, address and contact number of the writer. Mail your letters to: 'Letters', The Sunday Observer, 35, D.R.Wijewardene Mawatha, Colombo 10. Email: [email protected]
Handwritten copies should be duly signed.
Health Ministry to monitor private hospitals
There are a lot of complaints about the extremely high charges of private hospitals. In the case of OPD treatment, we generally know the amount we have to pay. We know how much every specialist is charging. If the cost of drugs in the private hospital pharmacy is high, we can go to another pharmacy and buy the required medicine.
The problem is when we go for indoor treatment. When we admit a patient for indoor treatment, we do not even know approximately what the hospital charges will be.
The hospital bill can be Rs 20,000 or Rs 500,000.
We should be prepared to pay whatever the amount the hospital tells us to pay. They charge the patient for the following:
Room charges
Doctors' charges
Cost of medicine.
Operating theatre charges
Cost of medical examinations.
They just indicate the charges. No details are given. We are not expected to question the charges.
The hospital decides when the patient should be discharged.
Details of amounts we may have to pay are not explained to us.
If the bill is to be settled by a company or by an insurance company, the cost of treatment is generally much higher. We are not shown the bill. The bill is sent directly to the company. This is unfair. Private hospitals charging extremely high amounts.
There is nobody to complain to.
The Health Ministry's move to monitor the activities of private hospitals, is welcome.
Issuing circulars won't be of not any use. There should be a monitoring mechanism. Do not expect patients to do the monitoring. It should be done by a third party.
It should be mandatory to issue a detailed receipt to the recipient of any service, drugs or medical equipment by a private hospital. A flying squad should conduct raids on private hospitals to ensure they do not charge exorbitant prices for their services.
It is a known fact that some specialists charge patients extremely high consultation fees.
Medical specialists never come on time. Patients have to wait one or two hours till the specialists complete their work and come.
Specialists' fees vary from Rs 1500 to Rs 5000 for a patient. Private hospitals sell drugs for normally five times the price at Osu Sala. Surgeries are normally beyond the reach of the middle class and cost millions of rupees.
The Jayewardenapura hospital is doing a great service to the middle class people in Colombo. Their charges are reasonable. It is partly funded by the government. We appeal to the Health Minster to open five or six branches of this hospital.
We thank Minister Rajitha Senaratne for his proposal to improve private hospitals in Sri Lanka.
D.Weeratunga
Nugegoda
---
Exploit nature
The world admires Sri Lanka as a country surrounded by sea, a pleasant climate and greenery spanning its length and breadth. The soil is so rich that if you sow anything, it germinates. The seas are so rich with so many varieties of fish, that others from far and near are plundering our seas as we have not exploited this rich sea wealth to the fullest. Unlike the desert countries, in our country even in the driest areas there are trees. Though we do have the dry season, there are intermittent showers. Some African landlocked countries have had no rains for three years! Moreover, there is so much fodder that the dairy sector should be fully developed (Automated like in Israel – all on conveyor belts) and provide all the milk our country needs, instead of importing.
In one of our neighbouring countries, a senior politician of a bygone era made every household rear cattle, now, that country is self-sufficient in milk. Due to the high population and less availability of water, hygiene-wise they may not be up to the mark, but they allow nature to take care of them. Whereas here nature has provided the best climate, rich vegetarian, plenty of water, high standards of hygiene and yet we experience shortfalls and blame nature for it.
Our politicians must seriously implement five-year plans and solve these problems with the gift of the natural wealth of our country. Instead of going overseas for pleasure jaunts, go and learn from the less fortunate natural sources and make our country a model to the world at large.
Kingsley Durairaj
Pannipitiya.
---
Lost luggage
Of late, there is an increase in the loss of parcels and other items from airline baggage handed over with boarding passes
Airlines do not compensate for lost articles. Most airlines 'lose' of 'Zam Zam' water brought by Haj and Umra pilgrims and airline authorities do not pay enough compensation for the loss of 'Zam Zam' water, as they are unaware that it is holy water brought from Mecca.
Valuable articles also go missing. When passengers disembark in Sri Lanka, they discover the loss and airport and airline authorities turn a blind eye. It is the responsibility of airline operators and the aviation department to provide security to passengers as well as to their belongings. Adequate compensation should also be paid for losses.
All these years, no action has been taken by Haj and Umra operators to bring this racket to the notice of the authorities.
A.Y.L.U. Marikkar
Dehiwela