The ultimate punishment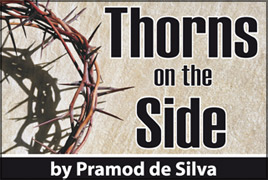 Every time we witness what can be called a 'crime wave' in the country, there are calls in the media and in the wider society for the re-imposition of the death penalty. In recent times, the pro-death penalty camp has been emboldened by a spate of particularly gruesome murders of children and women around the country including those of Seya Sadewmi (Kotadeniyawa) and Vidya Sivaloganathan (Jaffna).
Sri Lanka still has the death sentence or capital punishment in its law books and Courts routinely hand down the ultimate punishment for a range of offences from murder (ex: Seya's killer) to possession of narcotics (Ex; Wele Suda). But Sri Lanka has not carried out capital punishment since June 23, 1976 when death row prisoner J.M. Chandradasa was hanged. The carrying out of the death sentence by hanging has a history of nearly 130 years, with the first modern era execution taking place at the Welikada prison on February 11, 1884.
The reference to the "modern era" here is a nod to the ancient times, where executions were far more common in Sri Lanka and elsewhere.
Despite the existence of the death sentence in theory, no Sri Lankan President has put his or her signature on the dotted line to permit an execution since 1977. This has led many human rights organisations to classify Sri Lanka as a "de facto abolitionist" State when it comes to the death penalty.
The AI report also took note of the 102 countries that completely abolished the death penalty. Madagascar, Fiji, Suriname, and Republic of Congo passed laws abolishing the death penalty last year while Mongolia recently passed a law against death penalty effective later this year.
Executioner
However, Sri Lanka's Prisons Department does employ an executioner and an assistant who were selected recently after an interview process. They have apparently practiced mock executions to get acquainted with the real thing amidst arguments that bringing back the death sentence is perhaps the only way to deter would-be criminals.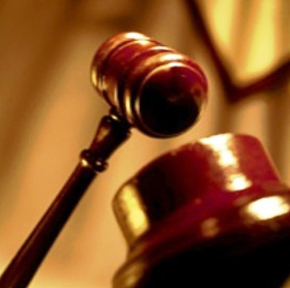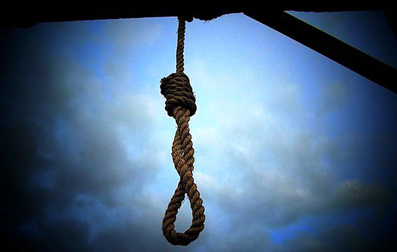 Worldwide, there has been no let up in the number of executions. Last year has already entered the record books as the year with the highest number of executions since 1989. According to an Amnesty International Report, close to 2,000 individuals were put to death in 25 countries in 2015, not counting hundreds of executions by non-State actors such as the ISIS terror group. This is a 54 percent increase from known executions in 2014.
The value does not also include data from China, where executions are treated as state secrets.
Three countries - Saudi Arabia, Iran, and Pakistan, account for about 90 per cent of the recorded executions. Pakistan reinstated its capital punishment in 2014 after a six-year moratorium. In countries like Iraq, Saudi Arabia, Egypt, and Somalia, the actual numbers may be higher than what is confirmed. In the U.S., Amnesty was able to verify 28 executions for 2015, the lowest since 1991. There is no gender-based data, but the overwhelming majority of death row inmates worldwide are men.
Injection
In the USA, all those executions were carried out by lethal injection - the country's primary method of execution. As recently as Wednesday, Texas executed prisoner Pablo Vasquez, a Texas man who killed a 12-year-old boy in 1998 and reportedly drank his blood after a satanic calling, by lethal injection. But this seemingly humane method has run into controversy with many pharma companies refusing to supply the lethal cocktail of drugs needed to execute an inmate on death row. The American Pharmacists Association has strongly opposed the use lethal injection and asked members not to participate in executions, as providing injections that result in death is against their core values as health care providers.
In many other countries, hanging is the most preferred method for carrying out executions. The electric chair, firing squad and beheading are among the other methods. Some countries stick to one method, others mix the options. North Korea sometimes uses methods such as anti-aircraft fire for executions. Each method is different and each is cruel in its own way. Nevertheless, some methods are "quicker" than others in bringing about death.
Methods
The biggest criticism of the death penalty is not about the relative merit or demerit of each method of execution, but one simple question that does send a chill down one's spine - what if you execute the wrong man or woman? There have been several cases of this nature in the past, especially in the pre-DNA testing days where the executed persons were found to be not guilty of their respective capital offences. With DNA testing and other advanced methods, the possibility of the wrong man or woman getting executed (while the real perpetrator goes scot free) has receded a lot, but it can and does still happen. This is especially so in cases which rely entirely on circumstantial evidence in the absence of (eye) witnesses or direct proof.
Another moot point is whether crimes actually go down even in countries which practice the death penalty. Available evidence points out to the fact that this is not necessarily so. People will commit crimes regardless of the existence of the death penalty. In any case, even if a death results from a crime, not all homicides qualify for the death penalty because in instances such as sudden uncontrollable rage, the law does allow some leeway for the accused.
In reality, no country practising the death penalty has been able to eliminate or even reduce drastically the number of capital offences committed each year. Moreover, in cases where a jury is involved in giving the verdict, the results may vary according to their perceptions and emotions. And sometimes executions go wrong, resulting in prolonged agony for the inmate.
Punishment
On the other hand, many argue that the life sentence is a more severe form of punishment, given that the perpetrator "dies a thousand deaths" while in prison thinking about his or her crime. The prospect of life in prison, perhaps in solitary confinement, may in fact deter a person from committing a crime than even the death penalty. The debate will no doubt continue for years to come. In the end, there are no easy answers to this vexed issue.