Kidneys for quick cash
As investigations into the kidney sale and transplant scam rocks India and Sri Lanka, a kidney donor who once connected to the sellers and buyers, tells his story:
For Vivekan (not his real name), the request for a kidney came when he was just 22 years of age. At that time, some five years ago, he did not fully understand the gravity of the request.
Having moved from the central hills to work in Puttalam as a cleaner at a prawn farm, his meager salary was all he had to support a family of seven, comprising an alcoholic father, tea plucking mother and four schooling siblings.
Vivekan moved from Nanu Oya to Puttalam at the age of 19, and three years later, when a 'client' met him (he did not even know how he was identified as a possible kidney donor), he ended up parting with one of his kidneys. It was much later that he realised that there were a few dozen 'kidney donors' in the poverty stricken area he hailed from, where people were selling their kidneys for cash and asked no questions.
But Vivekan was different. He was quick to understand that selling his kidney was a one-off act. Once sold, he could not sell more. But in his village and in the surrounding areas, there were others who wanted to sell their kidneys, if discreet inquiries were made, and making the connection between donor and donee could take him to the next level.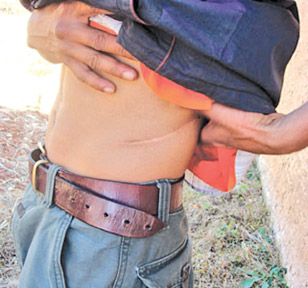 livercancergenomics.com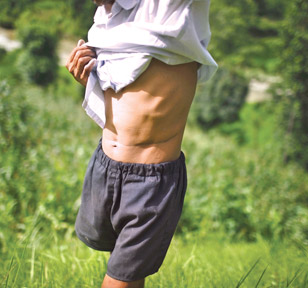 data1.ibtimes.co.in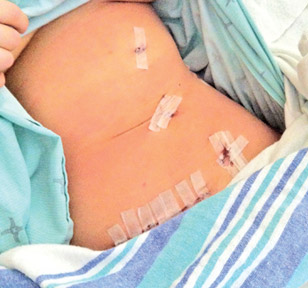 Not that Vivekan, having sold his kidney at 22, to an unknown donor, is now managing a kidney donor ring. But he remains a useful cog even now, making the right connections; linking people in central Sri Lanka from where, authorities reluctantly agree, many of the donors do come from.
Poverty nexus
It was not that easy, says he, to locate a few 'potential donors' from his own native place. "Our villages have a few donors. They also have an idea as to who got the contacts. But they are so silent because the police sometimes follow them. It is strange when you say that the authorities are looking for donors and vendors now and countries are collabroating. They operate all under the authorities' nose - and often with their blessings, I feel," Vivekan said candidly.
Vivekan's kidney was removed (no guesses allowed here) at one of the five hospitals recently mentioned in Indian media reports for carrying out unauthorized kidney transplants. He was paid handsomely - inspiring him to take the next step and become a 'kidney entrepreneur' - combing the area, looking for poor enough people willing to donate kidneys for a good sum of money.
Five years ago, when his own kidney was removed, he got nearly US$2000. "The kidney prices have dropped since then, despite what people say. That's partly because making arrangements have become difficult within Sri Lanka. Indian patients, often bring their donors with them now. Things have changed in the past two years with everyone keeping an eye on the kidney trade," said Vivekan.
The last time he 'coordinated' a patient, it was an Indian patient travelling from South India but flying through Mumbai. He would not say when or offer more details about the patient. But the donor was young and from a close by village.
The kidney was sold for a mere Rs. 100,000 but his coordination fee was high: Rs. 40,000 (including travel expenses).
For Vivekan, it is however not the regular fee. "Not everyone pays like that. They know we are poor people, even ready to sell our organs for money. They offer little money, stagger payments and sometimes, don't pay at all."
Before his time, he knew of organ donors who did not even get paid after their kidneys were removed. "I would ask that a lump sum be paid to the donor when he or she prepares for hospitalisation for kidney removal. The rest is paid post surgery," Vivekan explained.
In a year, he used to link around 3-4 donors, and add about Rs. 150, 0000 to his annual income. "I am scared now. The patients are worried because both countries, India and Sri Lanka, are keeping an eye on organ donation. Both countries have tightened the laws from what I hear and the police are offered information by the villagers who don't like me making an additional income," he said, quite disgusted. For Vivekan, the illegality of the operation and the risks involved are not too much of a concern. Born to poverty and raised in poverty, he said that authorities did not understand as to why it was the poor people who ended up as kidney donors oftentimes, both in India as well as Sri Lanka.
"It is the one possible way to get a lump sum into our hands. I know of a man who partially built his house after donating his kidney and a woman who gave her daughter in marriage, using that money. So what if they sold their own organs?"
To my unasked question, whether this involved women, his slow response was: "Yes, but just a handful."
Indian connection
When active (though now fearing the law), he would accompany the donor to Colombo and help in clearing formalities including hopsitalisation, (with the assistance of someone whose name he says he would never disclose).
When requested, he was also involved in escorting the donors to various locations where they would be picked up by the patients. Once the commission was paid, he simply cut his links off, and allowed another to coordinate the rest of the 'transplant saga,' including the facilitation of organ donors' return to their respective homes.
Vivekan, in the past few years, has both 'connected' local donors and facilitated foreign donors arriving mostly from India to reach the patients or their places of stay. "The payments differ," he said.And where do the foreign donors and 'clients' stay? An amused Vivekan responded: "there are luxury apartments close to many of these hospitals. The donors stay for about three weeks before return," adding that, he has learned by 'sharing information,' that foreign donors already possessing passports was preferred and paid more.
"That's a high value donor," he said.
---
The Indian nexus
After India banned the sale of organs through the Transplant of Human Organs Act of 1994, there has arisen a flourishing racket selling organs like kidneys. The price of a kidney in the Indian underworld market ranges from US$ 1000 and US$ 2500. According to the TIME magazine, a doctor who pays US$ 1000 to a poor donor, in turn, charges his patient US$ 37, 500. Therefore, post 1994, huge money is being made by Indian doctors illegally, an oft-concealed fact.
Recently, it was discovered that in Gurgaon, near New Delhi, some 500 poor people had sold their kidneys to unscrupulous doctors. There were news reports indicating that doctors went around slums and villages in this region and booked "donors" after doing some cursory tests at their very doorsteps.
The donors were quoted as having claimed that the US$ 1000 to US$ 2500 they would get was good money for giving one of their two kidneys, given the fact that one kidney would be enough to live.
The India media also reported cases of cheating. In Chennai, where the Kurukkupet slum became notorious for kidney sales, donors claimed to have been cheated badly. "I was paid US$ 1000 while I was promised three times as much," donor Muttamma said.
However, the prospect of being cheated and suffering complications due to lack of post operation care, has not prevented the poor from selling one of their kidneys. According to the Chennai-based Multi-Organ Harvesting Network (MOHAN), poverty is the main reason for selling kidneys and that too cheaply.
There also cases of the poor and hapless being abducted and forcibly operated upon. The media have quoted victims who said that thugs had abducted them to be operated upon under duress.
According socially conscious Indian nephrologists, there is a huge gap between voluntary donations and the need for kidneys. In India, few people (ideally blood relations) volunteer to donate a kidney. The ratio of voluntary donor to patients who need a kidney is 1:1 million, while in the US, France and Spain, the ratio is as high as 20:1 million.
Doctors attributed the yawning gap in India not to selfishness or some religious injunction, but to ignorance. There isn't sufficient awareness of the need to donate and about the fact that is perfectly safe to donate one of the two kidneys one has.
Given the world-wide supply crisis, the Brussels-based International Society of Nephrologists has suggested controlled sale of kidneys, and has fixed the price at US$ 40,000 per kidney.