[Event - MUSIC]
Celebrating Int'l Jazz Day in Lankan style
Harsha Makalande heading South Asia Jazz Ensemble to present fusion jazz at Lionel Wendt: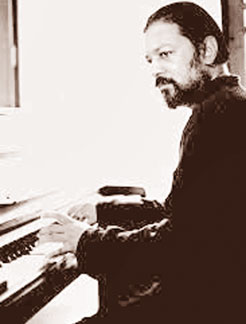 On April 30 people in 195 countries will be demonstrating their commitment to the unifying power of music. On this day at the White House, President Barrack Obama will host the 5th International Jazz Day, which will feature memorable performances by Herbie Hancock, Aretha Franklin, Diana Krall, Sting, Al Jarreau, Hugh Masakela, Buddy Guy, Chick Corea, Wayne Shorter, Pat Metheny, Christian Mc Bride, John Mc Laughlin and more.
Here in Sri Lanka, on this day, the acknowledged pianist composer and arranger Harsha Makalande heading the South Asia Jazz Ensemble will present his program of music at the Lionel Wendt Theatre at 7 p.m. to celebrate International Jazz Day 2016.
"I'm glad I have this opportunity to perform jazz and jazz fusion - music which we all know encourages "artistic innovation, improvisation, new forms of expression, and inclusion of traditional music forms into new ones," I have requested the recognised jazz club in Sri Lanka, Jazz Unlimited to be in collaboration with me on this Jazz Day. More than 30 Sri Lankan musicians will be performing and the fusion jazz will see Pradeep Ratnayake - sitar, Ravi Bandu-percussion, Nirmali Makalanda - vocals and Madubashini Ratnayake in action. An arrangement of Birdland by Joe Zawinul the song to honour Charlie 'Bird' Parker will be sung by the singers Jean van Heer, Antoinette de Alwis, Noeline Honter, Donald Pieris and Ashanthi de Alwis. They will be singing individually as well, with the bands. The drums will see Aruna Siriwardhana and Shiraaz Nooramith cruising on the skins, while the bassists will be Timal Jayamanne, Nilantha Ariyaratne and Denver Barnes. Ofcourse there is a host of musicians who have agreed to perform and they are all accomplished musicians in Sri Lanka whose artistry has to be heard and appreciated," said Harsha.
International Jazz Day as proclaimed by UNESCO is intended to raise awareness in the international community, of the virtues of jazz as an educational tool, and a force for peace, unity, dialogue and enhanced cooperation among people. Those who frown at the word 'jazz' and its music must bear in mind that internationally jazz is followed and preserved for its artistic value. This year the celebrations will be centred in Washington DC and here in Sri Lanka at the helm of the celebrations will be pianist Harsha Makalanda with the South Asia Jazz Ensemble at the Lionel Wendt Theatre on April 30 in an artistic performance of traditional music forms into new ones. Be a part of this musical experience.