[EVENT]
Diploma in Acting:
Opening a pathway for aspiring actors
Sri Lanka's youth shows much enthusiasm to enter the folds of stage and screen acting. Expert guidance that carefully harnesses the inner talents of potential actors and actresses and crafts them into skilled artistes plays a significant role in this regard. Further, there is a considerable segment of youth who aspire to be screenwriters, playwrights and directors of theatre and cinema. In this regard what has been initiated by Lanka Children's and Youth Theatre Foundation (LCYTF) or popularly known as 'Somalatha Subasinghe Play House' is a praiseworthy endeavour. Under the expert supervision and personal guidance of seasoned actress of the stage and screen, Kaushalya Fernando, who is also a theatre directress at the LCYTF has introduced a Diploma in Acting program that aims to provide a formal training course to aspiring actors who are ambitious and committed to work hard to achieve artistic excellence.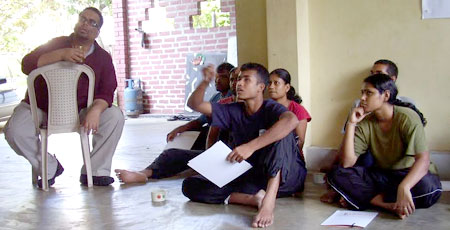 Not limited only to the art of acting, the programme includes all round training that includes script writing and analysis, directing, dance performance and vocal training.
For over three decades the Somalatha Subasinghe Play House has been a training ground that produced numerous talented youth who have made a name in both the theatre and film industry at professional level in Sri Lanka.
The Somalatha Subasinghe Play House was established by Somalatha Subasinghe in 1981 and later it was incorporated in the Parliament of Sri Lanka under LCYTF Act No 3 of 2007.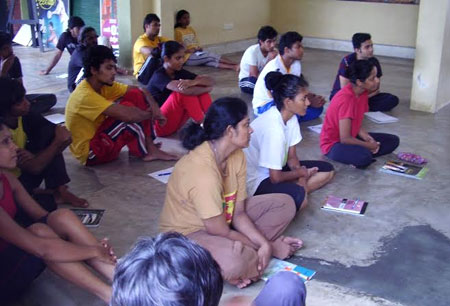 The duration of the program is five to six months. Within the period, twenty-five in class sessions will be conducted on weekly basis. There will be one to two sessions per week mostly on Saturdays, Sundays or/and other public holidays.
Principally the course will focus on acting, directing, script writing and dance theatre. Participants will have therefore have the opportunity to learn free and structured movements, posturing, body flexibility and physical balance, vocal training, pronunciation, voice projection, directing and script writing which will build on character analysis, improvisation, plotting scenes, etc.
The main resource persons conducting the program will be Kaushalya Fernando and Prasanna Mahagamage who as artistes have a wealth of experience in theatre training and teaching in Sri Lanka having also gained international exposure. In addition, numerous other professional artistes from specialised fields will also conduct sessions to give a diversified well rounded training for participants.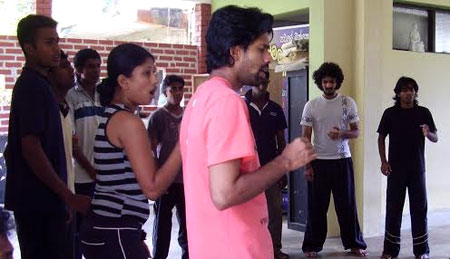 Those who wish to join the program in acting, should possess a love for the theatre and be prepared to offer her/his full commitment to the training.
The selection of candidates is said to be through an interview. The program is scheduled to commence in late April 2016.
Application and details of the program is available on www.playhousekotte.org or facebook/Playhousekotte.org. applicants can also write to The Coordinator, Somalatha Subasinghe Play House, 166/1, Parliament Road, Kumbukgahaduwa, Kotte 10100 or call 075 9858001, 075 9858002.