The vicious cycle of ragging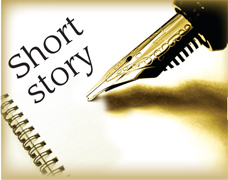 It was a scorching mid-morning. The campus took on an arid look, with its scarcity of shade trees, its gravelly ground and its parched grassy patches. The public road that led to the university ran through it, provided no shade trees either. As if that were not sufficient, it sped relentlessly on, on a steep incline and a corresponding downward slope as far as the campus limits and from there meandered smoothly along through shady regions and sprawling paddy fields.
The sun blazed down mercilessly on a mixed group of freshers, hurrying down the slope, speeding hazardously from one end of the campus, the Convocation Hall or the Lenin Hall as the students then chose to call it, to the limits, namely the group of classrooms allocated for English.
Seniors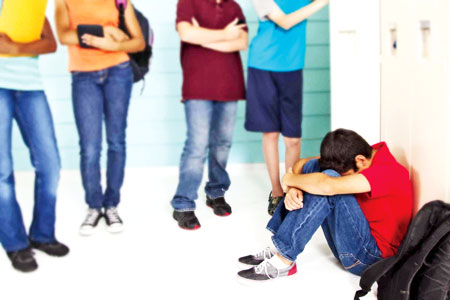 They carried no umbrellas, for umbrellas were taboo for freshers-at least that was the law of the seniors. Not looking to right or left they sped on. From the elevation where the Social Sciences block was situated they heard calls. "You there! Can't you hear us! Alright, alright! We'll get you yet."
They however rushed on, regardless of the blistering heat of the sun or their aching limbs that had been earlier subject to various contortions and the threatening cries that pursued them. Creeping into the lecture hall, they collapsed on the chairs in sheer exhaustion, wiping the sweat off their brows and emitting a sigh of relief.
"That was a close one, wasn't it? Anyway we made it", said poor Padmi who was sick of these attempts at escape.
"They shouldn't have turned round. But be careful my dear, we'll get it going back", added Asanka.
"Yes! Yes! I hear they have a list of those who are guarded by their senior friends and those who go in the shadow of the teaching staff", agreed Padmi. "Their names have been noted down and they will get their desserts today."
'How many English classes have I missed owing to this ragging. They insist we shouldn't come for English."
Jobs
"What does it matter to them? It is difficult to obtain jobs if we don't get at least this proficiency certificate. Some of us don't have even a basic 'O' Level pass in English. They know it's the Kaduwa and yet they deprive us of the chance to equip ourselves with it,"
"Ugh! I'm sick to death of this ragging. When is it ever going to end?"
"It's almost three months now since we entered and yet it goes on unabated". This came from loud-mouthed Celina who was somehow looked upon as spokeswoman and general guide, perhaps because she was Amazonian.
Rapscallions
"Not till the end of March I hear, when they will give us the common rag out on the grounds. That will be the grand finale and then they will organize a get-together for us", added another.
"Get-together indeed! After all the humiliation we've been subjected to!" said Champika bitterly.
"They made me dance inside a drain when the outside could scarcely contain my bulk", continued Celina.
"Yes and you were wriggling there like a duck. I could hardly keep a straight face, in spite of the dilemma I was in", rejoined Deepi. "I was in a dustbin near the canteen, complete with lid.
Oh goodness! It was terribly smelly and contained all the muck. When they ordered' em to get out in their raucous voices, I just managed to put out one leg but it was just impossible to pull out the other.
So back I would go into the bin. I lost the knob of my ear stud into the bargain. Oh! Here comes Seela! How did you manage?
"Manage?" said Seela with a look of disgust.
"There I was repeating the worst obscenities to those rapscallions. What pleasure they derive from it just beats me. And the intimate questions they ask would make even the most debased woman blush. Have they no mothers and sisters that they speak so disparagingly to us women?"
"That's right", echoed Saro." I too am game for a little decent ragging. But what I can't understand is their dirty insinuations; and they keep hollering at us in their crude language as if we were beasts. Believe me our species is at most times deadlier."
Jolly Hema breezed in. "Hi fellows! We're a bit early for the class aren't we? Anyway this room in the department is safe.
That's why I made a dash while the going was good. I took a devious route from behind the library."
"Be careful baba! That's a lonely place. It's called Siberia! You'd better not take that route alone", Sarath expressed brotherly concern.
'But that's the only way one can avoid those hawk-eyed seniors'.
"Just look at my bruised knees", said Chitra as she came limping in with Renu who also had a sprained foot.
"You two look like two "nondi-joras" giggled the irrepressible Celina.
"I had to go on that gravel path on my knees", explained Chitra.
"I was subject to the same fate," replied Celina. "You see I did everything thy asked me to despite my size. I even jabbered away in the little English I knew.
So they said I was swollen-headed and made me go on my knees several times. When it was over I said, "Thank you" in English mind you and they made me go through the ordeal all over again.
I went horse-riding too on a withered Palmyrah branch. Celina seemed to have taken everything in her stride and was even able to laugh at herself, for the comic figure she might have presented, unlike Seela who was seething resentment and was bent on vengeance.
"Well!" chimed in Wyje, "You remember what madam said, that whatever we say now, despite all this we'll be at it too, when our turn comes. Why don't we disprove it? What do you people suggest we do about this ragging next year when it's our turn?
"I think we should all get together and refrain from ragging. We could have something like a 'Talent Spot'. You see, there's a lot of talent emerging during these ragging sessions. So why don't we bring this out by having it on an organised scale?" said Celina optimistically.
Ragging
"You've got a fat hope!" said Seela. We will only be second years next year. What about the third and fourth years? You think we can throw our weight against theirs?"
"This year not many of the second years indulged in ragging and they've been threatened with re-ragging and bucketing.
They've even been asked to refrain from attending lectures to provide opportunities to rag.
As I see it, it is a vicious custom that has come to stay. I, for one am going to rag with a vengeance next year for all the physical and mental agony I've been through.
Why should we make it easy for others when no one made it easy for us?" ended Seela venomously.
"So much for our no-ragging project" chorused the others as they heard the approaching footsteps of their tutor.