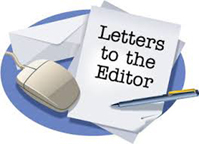 Your View...
Dear reader, the Sunday Observer welcomes your letters. Letters should be brief, legible and contain the name, address and contact number of the writer. Mail your letters to: 'Letters', The Sunday Observer, 35, D.R.Wijewardene Mawatha, Colombo 10. Email: [email protected]
Handwritten copies should be duly signed.
---
China's assistance to Sri Lanka indispensable
We cannot forget what China, the present economic giant has done to our country. It is immeasurable and unimaginable. Our relationship with China goes back to more than thousand five hundred years. It was historic that Sri Lanka was the first country to recognise the People's Republic of China. We supported China in the re-entry to the UN.
Our relations with China have been firmly strengthened further today as Prime Minster Ranil Wickremesinghe has signed a variety of agreements, covering economic and technical assistance.
The greatest offer of Yuan 500 Million, the Chinese financial grant was most appreciable and time-worthy, at a time Sri Lanka is confronting a financial crisis.
Further it has agreed to expedite the free trade agreements between the two countries, assist the Hambantota port project, signing an extradition treaty, signing MoUs between the Chinese Commerce Ministry and the International Commerce Ministry of Sri Lanka, the kidney mobile screening project, assisting the second phase of the southern expressway are some of them.
In the history of Sri Lanka, it is a landmark, the leader of the UNP has visited China and entered into many bilateral agreements.
We salute and wish both countries to be ever-united and specially thank China for her magnanimous assistance to Sri Lanka which we will never forget.
Z.A.M.Shukoor
Aranayaka