School Moms' dress code and 'Miss Buriyani'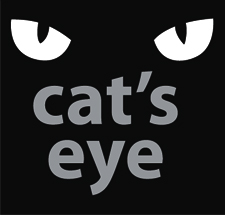 "At first glance, you would be forgiven for thinking it was a page from a cheap fashion magazine. The poster on display outside St Joseph's College - one of Colombo's elite private schools - has no text of any sort. Instead it shows 16 pictures of women in a variety of outfits, with tick marks against half and crosses against the rest," the BBC's Ayeshea Perera explains why people in the capital Colombo are so outraged.
This cat has not gone to Maradana recently nor is she in the Facebook ménage but she believes that the said poster outside this boys' school and a similar one in its sister Catholic boys' college in Bambalapitiya "is generating heated debate on social media" as an informant emailed her. Of course anything and everything is grist for discussion on Facebook, Twitter et al. This cat's opinion is that a board like this should not cause alarm, although it does show that there is a tendency now to be more obviously censorious. She saw a picture of the said poster with the goody goodies in saris, trouser suits and long skirts while the pictures with crosses against them had women baring shoulders, miniskirted and sleeveless.
Dress decency
In this cat's time of teaching in a leading girls' school in Colombo, it was taken for granted and voluntarily observed by teachers that they dress decently, meaning no transparent sari blouses, no sleeveless blouses, no hair let loose unless it was very short.
In fact, this cat a sari wearer even in the evenings at home (so conservative was her Kandy upbringing) had two blouses for each sari - one with sleeves for wearing to school and one sleeveless for convenience elsewhere. When she started teaching in a conservative girls' school in Kandy, she wore her hair in a pony tail often tied with matching ribbon. She had gone through a spell of substitute-teaching in a primary school and teacher training with this ponytail hair style. Three days into teaching in the school had the principal summoning her and solemnly proclaiming: you will get more respect from your students if you wear your hair up.
The instant answer at the tip of the tongue was to say she got respect notwithstanding the pony tail, but of course silence ensued; one never spoke back to school principals.
Then started a battle at home to get the hair up and staying there until she finally mastered the art of tying a kondé with a wig made from her own hair by Palingu, the village wig maker who spent a day combing out the collected hair and then tying it into a long wig. Mama Cat got new wigs made each time her hair turned greyer! Palingu and her breed are no more. Visakamals came to the rescue but this cat's ma never permitted the use of bought wigs - "which dead body was scarred to get that hair?" was enough of a hint to abhor bought wigs to tie a kondé with. Notwithstanding all the indicated and unexpressed strictness, sari wearers who draped their six yards of material in the Indian style bared much midriff. The belly button was clearly seen in a Burgher colleague who wore sari and draped it hipster-style. No reduction in the baring nor in the exposé, so much so that the students' nickname for her was 'Buriyani.' Maybe the strict Principal was too much a lady to let her eyes go down a teacher's body and dress. Yours truly loved polka dotted material so she had a couple saris which she tailored Kandyan style with dots of varied sizes. Her earned nicknames – Dottie and Bolawathie!
Politico's wife
We gloated over this story which went viral verbally along the gossip grapevine. She of the fabulous upswept hair and thick lipstick was reported to have gone to the primary school of a major boys' college in Colombo to attend a Parent-Teacher Meeting. She came in a short dress and walked boldly through the college gate to be stopped in her tracks by the gatekeeper. He managed to weather her withering look. "You cannot go inside. You have to please come in sari."
Here she was, too noveau fashionable to even don a lungi and blouse; western clothes were her forte. So she scathingly asked the man that oft repeated question: "Do you know who I am?" "I am sorry," he replied. "Whoever you are, you have to obey the school rule." Wifey promptly took out her cell phone - expensive it sure would have been since her hub is and was illustrated in cartoons with a cell phone in hand or round his neck.
She summoned the man, deeply offended as she was. (This was before this man became a minister of state but was important - self plus by the then leader). Hub tore to the place in his expensive vehicle.
The outcome: the adamant gatekeeper kept his stance. "I have to listen to and work according to the Headmaster's rules."
It was not known whether she came back suitably dressed to pass muster with the gatekeeper or sacrificed her son's welfare to save face.
Provocative
The debate continues: was the harassment or worse - rape - caused by the victim wearing provocative clothes; displaying too much body; behaving immodestly.
It really is hard to decide on this issue. Yes, girls do dress to attract and usually it's the baser nature that is attracted and aroused.
But clothes and a girl's behavior are definitely not to blame for rape. It's the beastliness of man. Consider what dread fate befell that Indian girl who got into a bus with her boyfriend after a film and was tortured so cruelly it seemed non-humans had been in the bus.
People must not get too censorious about what women wear, or even take off for that matter!! In this country there is modesty and decorum observed. Which statement brings to mind how whipping with a skate's tail was threatened by no less a person than the President at rowdyism exhibited at a show with a foreign singer entertaining.
A bra was thrown on stage. What an uproar resulted. As this feline pointed out then, it could easily have been brought in by a naughty boy and thrown on stage.
No woman or young girl would have wriggled out of her undergarment in public in this land of ours, even in darkness or at the height of mass revelry!
- Menika