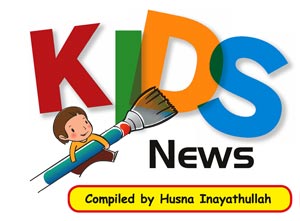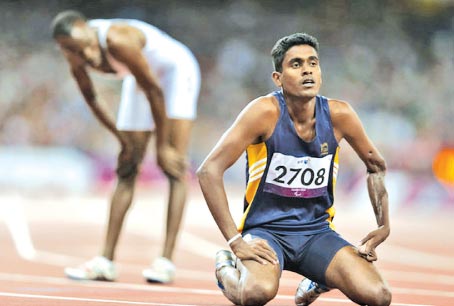 Pradeep Sanjaya wins the first paralympic medal for Sri Lanka
Sri Lankan Paralympian Pradeep Sanjaya won the nation's first medal at this year's London Paralympic Games.
He came in third in the 400m T46 class athletic event, finishing the race with a timing of 49.29 seconds to seal a place in the podium.
U.D.P Pradeep Sanjaya is currently the world's fifth-ranked player in arm paralysis T46 in the 400m. He also competes in the 200m.
Austrian Matzinger Gunther won the Gold Medal with a timing of 48.45 seconds and Brazilian Yohansson finished with silver with a timing of 48.21 seconds.
The Sri Lankan Paralympic team consisted of seven sportsmen and sportswomen who took part in athletics and wheel-chair tennis.
---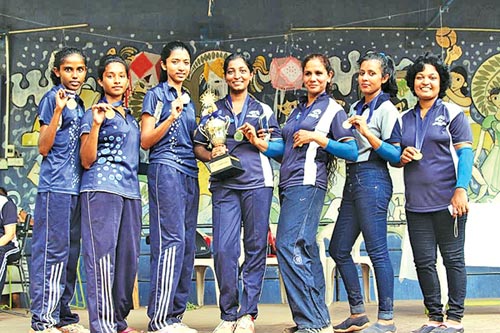 Upekkha House first in Netball Tournament
Upekkha House emerged Champions in the Netball Tournament organised y the Old Girls' Association (OGA) of Ananda Balika Vidyalaya, Maligakanda, Colombo for the second consecutive year at their school ground recently. Mettha House emerged second.
OGA Vice President, Udayangani Senarathne, Secretary, Anuja de Silva, Advisors, Ruchira Yapa Abeywardena, Nayana Jayanetti and Ramya Perera were also present at the awards ceremony.
Winning team Captain Nadee Tharangamali Kumarage and Best Player, Manjuala de Silva received their awards at the event.
Text and pic : Ruzaik Farook
---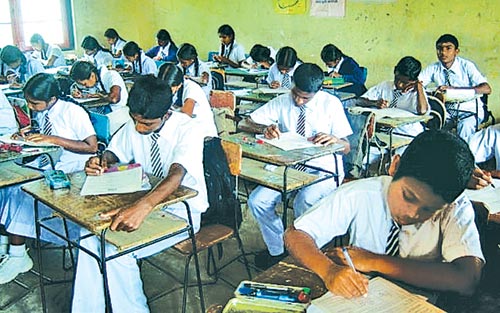 A remarkable decline in examination fraud this year
A clear decrease in the number of complaints was recorded this year, in the G.C.E. Advanced Level Examination and the Grade Five Scholarship Examination in comparison to previous years.
The Department of Examinations had received 402 complaints in 2014 and 152 complaints in 2015 regarding the Advanced Level examination.
However, the number of complaints received this year is only 48. The complaints on the Grade Five Scholarship Examination received by the Department of Examinations also show a remarkable decline this year.
The Commissioner General of Examinations had been instructed by the Education Minister to obtain the services of 3858 newly appointed officers to the Principals Service as the supervisors of examination halls.
Accordingly, they are scheduled to be appointed for examination duties in the forthcoming G.C.E. Ordinary Level examination. They will be given a special training.
Officers who have already worked as Supervisors will be appointed as Supervisors and others as Assistant Supervisors. It has also been planned to promote officers who had worked as Assistant Supervisors to the position of Supervisors from 2017.