If GMOA demands are met:
Teachers Union to take legal action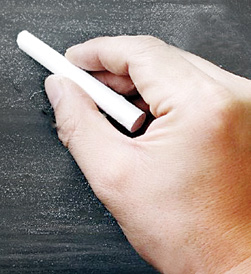 The Ceylon Teachers Union is all set to initiate legal action if the government bows down to demands made by the Government Medical Officers Union (GMOA) concerning the allocation of schools for children of transferred GMOA members. According to the Secretary of the Ceylon Teachers Union, Joseph Stalin, the union will take legal action against any such decision made by the Ministry of Education to grant schools requested by the GMOA in violation of the rights of other students. ¨Bowing down to such demands is not only unfair on other students but it also violates government circulars which prevents such admission to schools," he said, adding that the union has made a decision to seek help from the courts to prevent it.
According to Stalin, despite a court order limiting the number of students in a class to 35, the Ministry of Education has defied the order by increasing the number to 40.
"In the meantime if more students of transferred doctors are granted admission to popular schools this will in turn reduce the quota of student intake following the scholarship exam," he said, adding that this is a clear swindling of opportunities meant for the public and it should not be allowed under any circumstance.
The Union accused the GMOA and other parties of attempting to limit popular schools for an elite section of society.
Stalin also accused the Ministry of Education of enrolling children into schools after the first school term had commenced. ¨Such admittance of students continue to happen due to political interference and is completely unfair as well as wrong¨ he said adding that the union possesses proof of such enrollments.
The union has put down all such irregularities regarding enrollment of students to school due to the lack of a National policy. ¨The government promised in their 100-day program to implement a policy regarding school admission but has yet failed to do so¨ he said. According to Stalin inaction in this regard has contributed to the continuous issues regarding the matter.
Last week, the GMOA launched a token strike in the Matara, Kurunegala and Kandy districts over issues relating to school admissions for children of its doctors. Doctors later 'occupied' the Education Ministry premis es, demanding a meeting with the Minister. They moved only after the Kaduwela Magistrate issued an order demanding immediate evacuation of the premises. Prime Minister Ranil Wickremesinghe later hit out at the dissenting doctors, saying the government did not recognise certain career paths to be more important than others.