Sir Richard Jolly to visit Sri Lanka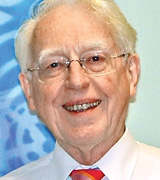 Sir Richard Jolly, former Deputy Executive Director, UNICEF, and Special Adviser to the Administrator, United Nations Development Programme (1996 to 2000), and Principal Coordinator of the widely-acclaimed Human Development Report will deliver a lecture on, "Development: Can Sri Lanka be a model for implementing the Sustainable Development Goals (SGDs)?" on September 28 at 5 pm at the BMICH Committee Room D, on the invitation of the Gamani Corea Foundation.
Sir Jolly, currently an Honorary Professor and Research Associate, Institute of Development Studies, University of Sussex, will visit Sri Lanka from September 27 to October 2 on the invitation of the Gamani Corea Foundation.
He will have discussions with the Board of Directors of the Gamani Corea Foundation, social scientists, university academics, and civil rights activists during his stay.
He is scheduled to address a Seminar at the Faculty of Arts and Humanities, University of Peradeniya, on September 29. He will also visit Hambantota and Galle.