Science author honoured by Lanka Knowledge Bank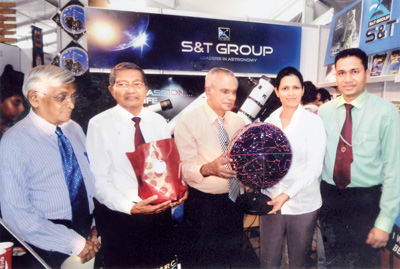 President of the Lanka Knowledge Bank, well-known science writer and astronomer, Anura C. Perera presented a colourful 'Starglobe' as a token appreciation to science writer Thathsarani Bulathsinhala, who has contributed several science articles and also published several books on Astronomy for the past twenty five years, at a function held at the 'International Book Fair 2016', BMICH, Colombo.
Past President, Sri Lanka Book Publishers' Association' and owner of Vijitha Yapa Bookshop, Vijitha Yapa, present President and owner of the Sarasavi Publishers Ltd., H.D. Premasiri, President and owner of S&T Group, Sameera C. Rathnayake are also in the picture.