A Century of Flying in Lanka Skies
Man has always wanted to emulate the birds. Flying was the ultimate quest and hundreds had sacrificed their lives trying to find the secret of flight. However, it remained the exclusive preserve of birds until December 17, 1903 when "heavier than air" flight became a possibility. The Wright Brothers flew a rudimentary plane for a few metres at Kitty Hawk, North Carolina, USA, starting the modern era of aviation.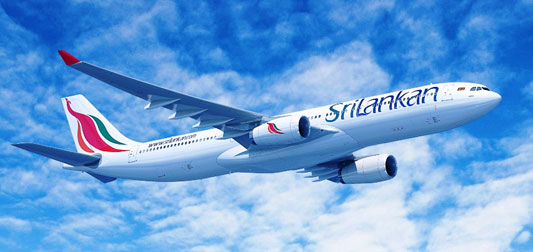 In just 113 years, we have come a long way. Today's apex airliners such as Airbus A380 and the Boeing 747-8 Continental are highly complex machines, but they essentially rely on the same aerodynamic principles used by the Wright Brothers' plane.
Located strategically between the East and the West, it was not long before Ceylon (as Sri Lanka was known then) became a hub in the nascent days of aviation. According to reports, the first plane arrived in Sri Lanka on September 12, 1911.It was brought to the country for the use of Colin Brown,an Englishman.
Built in France, the aircraft was the best flying machine during the time. However it had been used for exhibition purposes when it was first brought to the country.
In 1911 Franz Oster, a German pilot, who became the first pilot to lift off in the skies of Sri Lanka brought a monoplane named, Etrich Taube. In the first attempt, he managed to reach a height of 40 feet. However it crashed and he sustained minor injuries. And he was successful in his second and third attempts as well.
On December 7, 1912 Georges Verminck and Marc Pourpre were able to fly a Bleriot aircraft at Colombo Race Course grounds and land safely which is now considered as the First Successful Flight in the skies of Sri Lanka.
Air Ceylon
With aviation booming post-World War II, it was felt that Ceylon should have an airline of its own. Hence the birth of Air Ceylon. Having achieved the title as one of the safest airlines, Air Ceylon did not have any passenger fatality during its 32-year history.
However on December21, 1949, an Air Ceylon Douglas C-47 Dakota faced an accident in which the aircraft was damaged beyond repair. At the time the aircraft was carrying 21 passengers and three crew members who survived the accident.
Australian National Airways (ANA), KLM Royal Dutch Airlines (the oldest airline still in existence, it will resume flights to Colombo on November 1), British Overseas Airways Corporation (BOAC) and French airline UTA entered into partnerships with Air Ceylon. Air Ceylon was shut down in 1978 to pave the way for Air Lanka, which reflected the change in the country's name.
Air Lanka
Set up in July 1979, Air Lanka operated with two Boeing 707 jets on lease from Singapore Airlines which were later bought by Air Lanka. The number of destinations of Air Lanka was increased during the 1980s.

Speaking to the Sunday Observer Civil Aviation Authority of Sri Lanka's Director General of Civil Aviation, H.M.C. Nimalsiri said:
"During the mid-1980s the airline operated two Boeing 747-200 aircraft to a number of European destinations. The airline's golden aircraft was the Lockheed L1011 Tri-Star, which served the airline from 1980 to 2000." (Lockheed was later bought by Boeing and Tri-Stars have now been phased out of service worldwide).
In 1998,a ten-year strategic partnership was signed between Air Lanka and Emirates where Air Lanka was "part-privatized" and the name was changed to SriLankan Airlines.
"Emirates bought a 40% stake, which it later increased to 43.6%, in Air Lanka, and sought to refurbish the airline's image and fleet. The Government retained a majority stake in the airline, but gave full control to Emirates for investment and management decisions," Nimalsiri added.
Sri Lankan Airlines
Sri Lankan Airlines was launched when Air Lanka was rebranded in 1998. It was the first airline in Asia to induct fly-by-wire state of art Airbus A320 aircraft.
The airline, now a part of the oneworld airline alliance, has six Airbus A330-200s and A320-200 aircraft.
The A330-200 aircraft joined the airline between October 1999 and July 2000. The airline has now retired its Airbus A340 fleet which averaged 20 years or more.
According to the Director General of Civil Aviation in 2008 the contract between Emirates and Sri Lankan government expired and later Emirates had sold its shares for US$ 53 million in 2010 to the government of Sri Lanka.

The debt-hit loss-making airline is now looking for a strategic partner to revive it and several Airbus A350 planes ordered previously will no longer be purchased by the airline.
Incorporated on 27 October 2006 as a "low-fare airline", Mihin Lanka is wholly owned by government of Sri Lanka. It started operations on April24 2007. It has three Airbus aircraft and operates to a number of destinations not served by SriLankan.
"The airline operates scheduled flights from its hub at Bandaranaike International Airport to a number of cities in the Indian subcontinent, the Gulf States and Southeast Asia.It code-shares with its partner Sri Lankan Airlines on several routes, as part of a consolidation exercise between the two airlines," said Nimalsiri.
The two airlines are likely to merge by next year, with SriLankan taking over the routes now served by Mihin such as Mahe, Jakarta and Bahrain.
In collaboration with JICA, the Government is also developing the Bandaranaike International Airport (BIA) while trying to attract airlines to the underserved Mattala RajapaksaInternational Airport in Hambantota. BIA will be able to serve around 20 million passengers per year and handle aircraft such as the Airbus A380 when the expansion project is completed in a few years. These are exciting times for the aviation industry in Sri Lanka.
Transformation
Sri Lankan Airlines First Officer Nuwan Gunaratne who is flying for Sri Lankan Airlines for over six years says a lot has changed in the field of aviation since he first started off as a pilot.
"A lot of things have improved and improved for good," he said.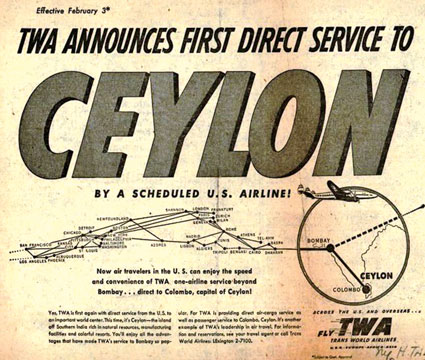 Elaborating on how it has evolved through time he says with the introduction of budget airlines, the passengers now have a choice as to which airline to choose according to the amount of money they wish to spend.
"The primary goal of these budget airlines is to go from one destination to another in the cheapest manner possible. So when you compare today's situation with 10-15 years ago, the changes are good for the passengers," he added.
Speaking about how the technology has developed especially with regard to passenger aircraft he says that a lot of advanced facilities are being introduced for the passengers.
"For example modern planes have flat bed in business class where you can make the seat into a bed, in flight showers, bars, selection of meals, own personalized suites."
Gunaratne also stressed the fact that with development, the time taken to reach a particular destination and efficiency hasalso improved. "Now we fly higher and faster, reducing the emissions as well as the time," he added.
A dream come true
"It was my childhood dream to become a pilot," says Gunaratne. Explaining how lucky he is to make his dream a reality, he mentioned that he is extremely happy about the decision he took to take up pilotingas a career.
"Every day I fly, the work environment is different and I fly with a different person as my colleague to a different destination with a different crew in different weather conditions with a different aircraft. It has never been boring," he said.
Shamilka Fernando who is studying Mechatronics Engineering at the Asian Institute of Technology(AIT) who is an aviation enthusiast says from the very small days he was fascinated with aircraft and was curious about it." I started my own research on airplanes when I was really young," he says.
Shamilka has had his first flight when he was just three months old. And since his father was abroad working for a major carrier in the Middle East, during school holidays they visited him frequently.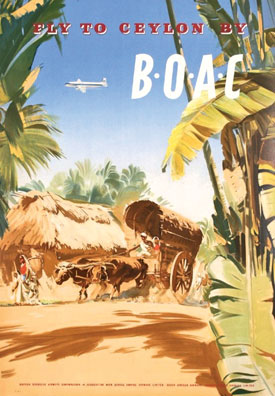 Recalling the first time he got the opportunity to go to a cockpit he says that he was so excited and fascinated about the things he saw." The pilot talked to me and asked what my ambition was. I simply said I want to become a pilot. From that day onwards I learnt each and everything by myself about airplanes," he added.
Future
Expressing his views on the future of aviation, Gunaratne said that room for improvement is huge but the only obstacle is financing such facilities. However he also mentioned that with the Middle Eastern airlines suchas Emirates and Qatar Airways keeping on adding more services for passengers, other airlines will also have to keep up with the latest trends.
" Safety wise there is continuous improvement. It will keep on improving. Hybrid technology will also be added in future. For example Airbus is designing an aircraft which uses your own body heat to generate electricity for your in seat power supply," he added.
The book, "A Centenary Sky" by Captain Elmo Jayawardena, is a tribute to the hundred year celebration of aviation in Sri Lanka."
The future is full of promises. There is no question about that. The projected increase in tourist arrivals alone will keep the Centenary Sky very busy. New airlines are looking for slots to fly to Sri Lanka. Domestic destinations and charter operations are becoming popular, adding more planes to the Centenary Sky."
"The aim is to move forward, erasing the mistakes made in the past and working with dedication and determination to create a prosperous aviation industry," he says.