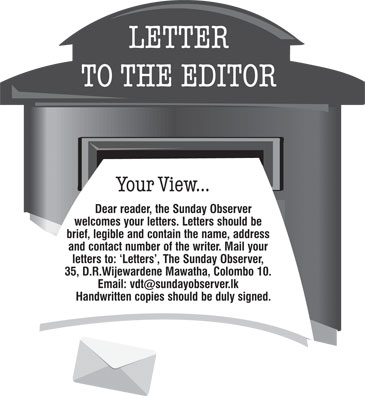 Law makers should abide by the law
Matugama Chief Magistrate has warned MP Palitha Thewarapperuma over his non-appearance in court.
The magistrate said parliament was the law making arm and the MPs were the law makers. Magistrate told Thewarapperuma that the law makers should be law abiding.
We all can learn a lesson from this statement.
When we read daily newspapers, see the number of reports against law making authorities and law enforcing authorities. We must thank the press and the electronic media for highlighting these. If they do not highlight these lapses nobody else will do it. Then the country will suffer.
When we go to a police station to make an entry, will they do the justice. Can we be happy of this situation?
When we make a request or complain to a politician. Will they do the justice. Are not they biased. Will not they favour their political party supporters.
See the way our bus drivers and three wheeler drivers drive their vehicles. See the way how the luxury car owners drive their vehicles. See their high speeds. Is there any speed controls? See how the private buses are overloaded. See how the private bus drivers are driving. Are they respecting the traffic rules?
We are telling these things so that the political leaders, religious leaders, senior government officers, privileged people in the society and civil society organizations will come to know the situation in the country.
D. Weeratunga
Nugegoda.