A year of Japanese fusion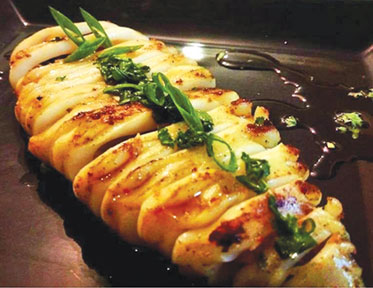 Kami Maki, the signature Japanese fusion restaurant, located at De Vos Avenue, Colombo 4, is celebrating the completion of a year at the venue. Having introduced a new dimension of fusion to traditional Japanese cuisine, Kami Maki has gained a loyal following over the year and has grown in leaps and bounds to serve its growing customer base.
The innovative fusion menu served at Kami Maki includes traditional favourites - Sashimi, Sushi, Tempura and Teriyaki alongside adventurous signature creations such as the Kami Maki Rice Burger range.
In celebration of the anniversary, Kami Maki has been refurbished with a new look and offers its staple dine-in, delivery and takeaway services, with a fresh feel. Able to accommodate an approximate 50 diners, Kami Maki offers a revolutionary dining experience for the adventurous and the seasoned palette.
"We are really happy to have come this far with this concept. It's always difficult trying out something new and there was definitely a learning curve involved, but here we are now," commented Thosshan Ediriweera, the owner of Kami Maki. "We are just really happy to have brought this to the market and the response has been overwhelming. We are looking forward to another year of great customers and greater times."