Experience for Thai food enthusiasts
It's a unique experience for Thai food enthusiasts, when visiting Cinnamon Lakeside's Royal Thai restaurant.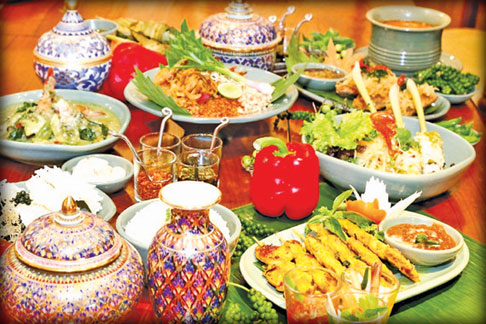 Guests are welcome to savour their most favourite dishes from the restaurant's a la carte menu, and diners could pick a starter or soup, three main dishes inclusive of two meat and one vegetarian dish, rice or noodles and a dessert.
Having served delicious cuisine for over 10 years, Royal Thai has always maintained its superior standards with not only exceptional food and attentive service, but also with the great atmosphere created with wooden panelling, earthy hues, antique decorative vases and the rich aroma of Thai spices that fire up appetites instantaneously. All this makes dining at this restaurant, an experience like no other.
The menu consists of 100 dishes, so picking out what to eat could be a conundrum.
However, some of the restaurant's most popular dishes include the crab meat cake, chicken liver roll, papaya salad and corn fritters from the appetizer range, and seafood tom yum from soups.
Thai noodle or the steamed jasmine rice from the staples could be paired with guest favourite such as Thai chicken green curry, prawn choochi chilli paste, steamed fish fillet with lime chilli, crispy garlic pork with celery, stir fried garlic kankung and wok fried mixed vegetables.
For dessert, classics such as mango sticky rice with pumpkin custard, coconut cream sauce and modern preferences such as Thai coconut jelly are all part of the menu.