Tsunami warnings within 20 minutes
Of late, we have been hearing a lot on early tsunami warnings. Now, there is news that a centre has been set up at the Disaster Management and Human Rights Ministry premises, which can provide early tsunami warnings within 20 minutes.
The centre, working in coordination with the Meteorology Department, the Hawaii Early Warning Center in USA, the Asia Pacific Early Warning Center in Japan and the Asia Disaster Preparedness Center, will be operational 24 hours of the day.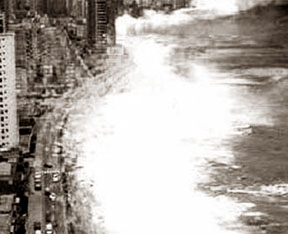 It will also be assisted by NARA, the Geological Survey and Mines Bureau and the University of Peradeniya. Accordingly, if and when disaster strikes, the alarm will first be sounded by the relevant scientific or technical agency and then at national level to local government officials, and then to the community within a short period through public address systems, emergency broadcasts and other means.
There are also plans to set up seven early tsunami warning centres in different parts of the island by 2007, so that disaster and hazard warnings could be issued without delay. People will then have time to run to previously demarcated safe areas.
Short, medium and long term strategies have been launched by the Ministry to reduce the danger during disasters and improve public safety. These plans will strengthen local and national governance structures, emphasising national and community-based environmental resource management for long-term risk reduction.
The government has committed itself to implement this national policy effectively. It will provide adequate preparedness for a co-coordinated, reliable and timely response to disaster at all levels.
---
Mangrove belt to be rehabilitated
We all heard of the massive damages inflicted on the Yala National Sanctuary by the 2004 tsunami. A part of this sanctuary which was seriously damaged was the mangrove belt of the Yala Lagoon.
The Department of Wildlife Conservation has now made arrangements to rehabilitate this mangrove belt. Accordingly, over 25,000 species of mangroves will be planted around the Yala Lagoon.
This project is being funded by the government of Spain. Over Rs. 12 million is expected to be spent over the mangrove project.
---
Online educational system for local schools
The SchoolNet online educational system will be launched by the Ministry of Education. This is expected to improve efficiency and increase academic achievements within the country's public schools.
SchoolNet will revolutionise the way school administrators operate, how teachers teach, parents stay involved, and children learn. It will allow teachers and students from over 1,200 schools to access reference material, tutorials, e-mails and other educational programmes over the internet. For the first time, teachers will also be able to access several lesson plans on their computers.
The educational programme is established by the Ministry of Education and the Asian Development Bank-funded Secondary Education Modernisation Project. It allows SchoolNet communities prompt online access to educational software and enhances the effectiveness of teaching and learning in the educational environment.
Technological developments in audio, video and computer assisted programmes along with computer-mediated communications offer new possibilities for teachers to carry out activities around interactive learning, watching related videos, online assessments and holding conversations in real time.
The distribution of educational software will be cost effective through SchoolNet. Educational materials related to the national curriculum will be available for Computer Assisted Learning with the guidance of the National Institute of Education. The infrastructure and service provider for SchoolNet is Sri Lanka Telecom.
Each school will be connected to SchoolNet by using different access speeds based on their requirements. This will particularly benefit rural schools through access to information and education content. The main hub of SchoolNet will be located at the University of Moratuwa.
---
CSDP members in Singapore
Members of Children Skills Development Programme (CSDP) were on a cultural tour to Singapore as part of the Children's Day celebrations. They also displayed some local cultural items at the Vinix Children's Day Ceremony held at United Square, Singapore.
Members of the organisation will also participate, for the sixth time, in a cultural pageant and Children's Camp to be held in India in November.
Meanwhile, another one in the series of electronic media workshops being conducted by the CSDP in connection with the National Year of Children will be held at the Sudarshi Hall, Colombo 7 from 8.30am to 3.00pm on October 24.
Experienced media personalities such as Edwin Ariyadasa will be among the participants of this workshop, where video recordings will also be made. Certificates will be presented to the winners of the announcing and dancing competitions to be conducted at the event.
Participation is open to all school-going children free of charge. Those interested in participating can write to No. 51, Sri Dharmarama Road, Dematagoda, Colombo 9 or call 0112-672718 or 0112-689536 for further details.
---
Young artist showcases her paintings
Mithila Udawatte, a Grade 12 student of Pushpadana Girls' College, Kandy, conducted her first solo art exhibition titled 'Sudu Kalu' at the D.S. Senanayake Library, Kandy on October 17 and 18. The exhibition showcased over 40 of her drawings done in Indian ink.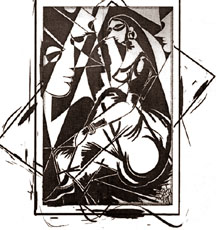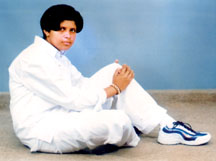 Mithila, who is studying for her A/Levels in the Arts stream, learns Art as a subject. She had been keen on art even as a small child and had dreamt of holding her own exhibitions. This has now become a reality. Despite having no formal training in painting other than what she learns in school, she has succeeded due to her talent. Her ambition is to become a great and recognised artist.
Mithila has won many art competitions at school as well as outside, with the most recent being the competition held in connection with the 100th anniversary of the Co-operatives network. Here, she won the All Island first place in the Junior Category and received her award at a presentation held at the BMICH recently.
Mithila expressed gratitude to all her schoolteachers who had lent her support.
---
School debating tournament
The Appropriate Technology Challenge Trophy Inter School Debating Tournament, organised by Practical Action in association with the Royal College Sinhala Debating Society and Tamil Debaters Council, was held recently at the Royal College.
Students from 80 Sinhala and Tamil Schools from many districts such as Kurunegala, Badulla, Kandy, Matara and Mannar participated in this debating tournament. In its fourth year, the debating tournament was conducted, not only in Sinhala, but in Tamil medium as well.
Ananda College and Isipathana Vidyalaya, Colombo qualified for the final round of the Sinhala debating tournament, while Isipathana Vidyalaya emerged winners. In the Tamil debating tournament, S. Thomas College, Mt. Lavinia and Hindu Ladies College qualified for the final rounds, while S. Thomas' College emerged as the winners.
Sandamadulla Madya Maha Vidyalaya, Badulla and Don Bosco Tamil College were awarded scholarships from Microsoft as they were the best performers from the outstation schools. The winners of the competition received gift vouchers from the Association of Chartered Certified Accountants of Sri Lanka.