Surath Paura and the Lotus Heart Music for a noble cause
Surath Paura and "The Lotus Heart", two concerts organised by "Help Samitha" will be held on May 25 and July 1, 2008 at BMICH and Sugathadasa Stadium respectively.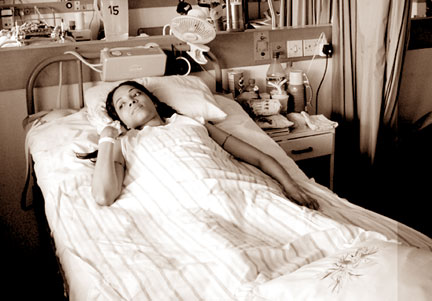 These concerts are organised in aid of 25 year old Gonnage Samitha Samanmali, a fourth year under graduate in the Faculty of Medicine at the University of Colombo who is warded at ward 73 National Hospital following a tragic accident at BMICH.
However, since the proceeds of the concert goes to the creation of physical facilities for disabled that would remain for years to come, it is certainly a worthy cause.
Surath Paura will be one of the memorable occasions for Sri Lankan concert goers as it will be a rare convergence of talents in the field for a worthy cause. Significantly the concert among other things is a testimony of unity and comradeship of undergraduates at the Faculty of Medicine at the University of Colombo.
As it offers unparallel talents of the contemporary music scene in Sri Lanka, it would be a not-to-miss concert. "Surath Paura", literary meaning a wall of hands, reaffirms the idea that collective strength is mightier than individual effort. Edward Jayakoday and Charitha Priyadarshini Peiris and Sanath and Malkanthi Nandasiri, popular musician will head the organising team.
The SLBC's orchestra headed by Susil Amerasinghe will provide music for the concert. One of the salient features of this concert is that artists will perform free of charge and the proceeds of the concert will go to "Help Samitha" fund.
Some of the artists who will perform for the concert are Sunil Edirisinghe, Victor Ratnayake, W.D Ameradeva, Nanda Malini, Prof. Sanatha Nandasiri, Visharadha Edward Jayakody, Charitha Priyadarshani Peries, Athula Adikari and Rodney Warnakulasuriya. It is the unrest hope of the Sri Lankan music lovers that Prof. Sanantha Nandasiri, who is a classical vocalist, would sing, at least, a Gazal, though he usually sings popular numbers.
"The Lotus Heart" the Recital of Medico-Visionaries is a popular concert which will be held on July 1, 2008 at Sugathadasa Stadium. The concert organised by Medical Student Pradeep Rangana, who is also an icon in popular music. Sinhala Pop-music band Marians headed by Nalin Perera will provide music.
The artist who are to perform for the concert include Pradeep, Surendra, Amila, Gamini, Nadini, Sanka, Buddhika, Manjula, Nalinda, Maheshika, Wathsala, Nayani, Gihan Mihiranga, Romesh Lakshan, Bhatiya and Santhush, Tisha, Surani de Mel, Chamika Sirimanne, Amila Perera, Malith Perera and others.