observer
ONLINE
---
---
OTHER LINKS





Freida threatens Aish's status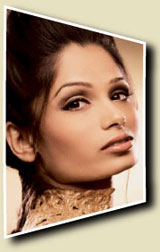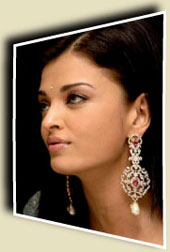 Stories of Freida Pinto's popularity overtaking that of Bollywood's reigning queen Aishwarya Rai Bachchan have been rampant ever since the release of multiple Oscar-winner Slumdog Millionaire. After questions of who out of the two is more beautiful and more importantly, who is being paid more, now Freida seems to be replacing Ash in yet another way. Reports say that after the attention given to Freida thanks to Slumdog and her recent international projects, she might be the Indian face on the red carpet of all major international film festival and award ceremonies.
Now that Freida is working with the likes of Woody Allen, and is doing an Israeli film, she has joined the international film community in a more immediate way. This might ensure that she becomes a household name when it comes to the Indian quotient that festival organisers scramble for nowadays. If rumourville reports are to be believed, Aishwarya managed to keep Sonam Kapoor off the Cannes red carpet, but how will she deal with Freida?
bollywoodgossips.net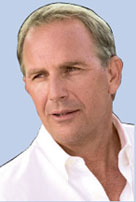 Jackson children recovering after dad's death

Michael Jackson's three grieving children are "coming back strong" in the wake of their father's death six weeks ago, according to their uncle Jermaine. The Jackson clan was stunned by the superstar's sudden passing in June and his children Prince Michael, 12, Paris, 11, and Prince Michael II, seven, were grief-stricken. But the singer's elder brother Jermaine insists they are "doing fine" under the guardianship of their grandmother Katherine.

Jackson also refuted speculation his late brother wasn't the kids' biological dad, echoing his father Joe's previous observation that they resemble the King of Pop. And when asked if the youngsters would ever consider careers in show business, the 54 year old said "there's a great possibility".
Contactmusic.com
Costner auctions date for tragic concert-goer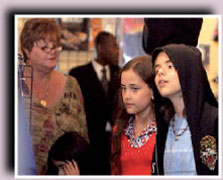 Kevin Costner fans have the chance to win a dinner date with the actor - he is auctioning himself off to raise money for the children of a woman who died at a Canadian music festival.
The star and his band Modern West were just about to perform at the Big Valley Jamboree in Alberta, Canada earlier this month when a tornado brought the stage down, killing festival-goer Donna Moore, 35, and leaving 80 others injured.
Speaking after the event, Costner insisted he would return to Alberta to play a benefit concert there to mark the tragic death. And now he has decided to raise money by auctioning off a dinner date and giving the proceeds to Moore's two sons, aged 16 and 10.
- Contactmusic.com
....................................
<< Magazine Main Page